George Washington was one of the United States of America's founding fathers. He was the country's first president and led the Continental Army to victory over Great Britain, allowing America to become an independent country. George Washington achieved numerous accomplishments, but what stands out most about him is his integrity.
He spent his entire life attempting to fulfill his obligations as a man and a nationalist. He made a concerted effort to uphold honesty in both his personal and professional lives.
Here are some lesser-known facts about George Washington.

1: George Washington began his professional career as a surveyor.
In the 1740s, Washington sought to measure land near Mount Vernon for the first time. Then, in 1748, at the age of 16, he joined George William Fairfax on a surveying excursion through Virginia's western frontier. The following year, Washington was appointed as county surveyor for Culpeper, a newly formed frontier county.
2: When George Washington was 11 years old, he began to inherit enslaved people.
From his father's will, George Washington received ten enslaved individuals. By the end of his life, he had inherited, purchased, rented, and controlled at least 577 enslaved people.
3: Washington's schooling was limited to the elementary school level.
After his father died when he was 11 years old, the first president's official education came to a stop. That event denied little George the opportunity to study in England, a benefit that his elder half-brothers had enjoyed. As the oldest of six children from his father's second family, Washington's mother never remarried, forcing the teenager to face heavy duties at a young age. She taught him how to handle a tobacco farm, and he got his first job as a land surveyor when he was 16 years old.
4: Martha Washington was not Washington's first love.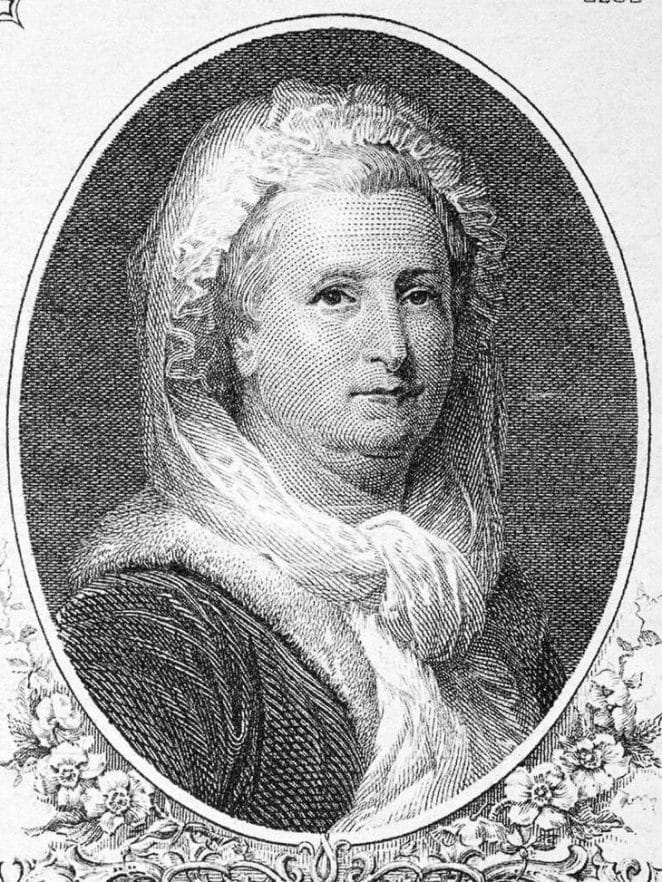 When Washington was 16, he met an intellectual and beautiful woman named Sally Fairfax, whom he is said to have loved first. According to Mount Vernon scholars, she taught him the proper etiquette for navigating in Virginia's upper social circles, as well as how to dance the minuet.
Sally married George Williams Fairfax, one of George's closest friends, and the couple frequently visited Mount Vernon. Washington waited until he was 26 years old to marry Martha Dandridge Custis. He was still in touch with Sally at the time, according to letters. It's unknown whether the two developed a romantic relationship.
5: By the time of his inauguration, George Washington only had one original tooth.
George Washington's teeth began to fall out in his mid-20s, at a rate of one tooth each year. Even though his dental hygiene was presumably more advanced than that of most males at the time, he had a lifetime of toothaches. He wore clacking, creaking teeth by 1789, the year he was inaugurated.
6: The dentures worn by George Washington were not made of wood.
Washington destroyed his teeth by cracking walnut shells with them. His dentures were manufactured with a variety of materials, but not wood. Instead, they were mostly derived from human teeth, ivory, cow teeth, and lead were also used. He had a spring within his dentures that assisted him in opening and closing them.
He was very self-conscious about his fake teeth, which is why he didn't smile very often. To make them simpler to eat, he had to have his morning hoe cakes and syrup chopped into tiny pieces. Washington would have to grit his teeth in order to hold his mouth shut and defeat the spring. He would have changed the way he appeared and spoke as a result of this.
7: There were no biological children for George Washington.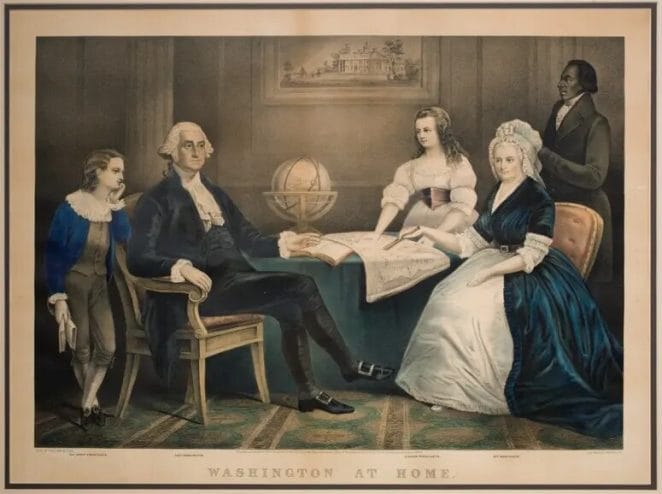 While George and Martha were both fond of children, they did not have any biological children together. Martha had two surviving children from her former marriage, John Parke Custis and Martha Parke Custis, when they married. He adored them and was heartbroken when Patsy, then 17 years old, died of an epileptic episode.
He was especially fond of offering advise via letters as a father figure—on everything from school to relationships. He nags his stepson to study more diligently and warns his granddaughter against marrying for the wrong reasons.
8: George Washington came up with his own dog breed.
Washington was not only the first president of the United States, but also the first mule breeder. Washington is credited for developing the mule stock that has propelled American agriculture in the South for generations, recognising the mule's significance to farmers. He didn't just breed mules; he also bred other animals. George Washington was a dog lover and a fox hunter, so it was only natural that he would desire to create the ideal foxhound.
Washington kept various canine species at Mount Vernon, including Dalmatians, English foxhounds, French hounds, Greyhounds, Italian Greyhounds, mastiffs, Newfoundlands, pointers, spaniels, and terriers, and is sometimes referred to as the "Father of the American Foxhound." He had 36 of these dogs, and they had names like Sweet Lips, Tipsy, Venus, and True Love.
9: Is it true or not true that George Washington cut down a cherry tree?
The narrative about Washington felling a tree and confessing to his father was told in an early biography of Washington published after his death by Parson Mason Locke Weems. Given Weems' reputation as a teller of tall tales, the tree legend is now considered a fable by the majority of people. However, no eyewitnesses were identified in either case.
Its objective was to portray Washington as a role model for young Americans, demonstrating that the man's public grandeur was a result of his personal values (honesty, courage, etc.). The narrative was rewritten as a children's storey in 1836. That is how rumours are disseminated.
10: A throat illness killed George Washington.
Washington, who was 67 at the time, was sick with a cold and a sore throat on December 13, 1799. Within 48 hours, he was dead. Washington may have suffered acute epiglottitis, a painful illness caused by a bacterial infection that closed his throat's airway, according to one modern view. Washington's doctors also bled him profusely, which didn't improve matters. A tracheotomy would have helped Washington breathe for a time today, and antibiotics would have most likely ended the infection. In 1799, those things were not considered normal medical therapy.
Sources:Mount Vernon, History