Today in History

JAN
FEB
MAR
APR
MAY
JUN
JUL
AUG
SEP
OCT
NOV
DEC

We may not think much about the historic events that have impacted our country or the world in our daily lives. However, when we take a step back and examine them more closely, we realise how critical they are to everything we do today.
On this day in history, here are some happenings you might not have known about.
Event
(March 21, 1963)
On this day in 1963, the United States federal prison on Alcatraz Island in San Francisco Bay, which had housed some of the most dangerous civilians, including Al Capone and Robert Stroud, the "Birdman of Alcatraz," was closed.
(March 21, 1965)
Martin Luther King Jr. leads 3,200 people from Selma to Montgomery, Alabama, in the third and eventually victorious civil rights march.
(March 21, 1980)
To protest the Soviet invasion of Afghanistan, US President Jimmy Carter stated that the US would boycott the Summer Olympics in Moscow.
(March 21, 1990)
After 75 years of South African rule, Namibia declares independence.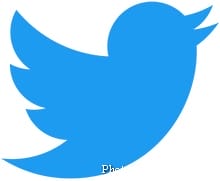 (March 21, 2006)
Twitter is established as a social media platform. "Just setting up my twttr," said Twitter cofounder Jack Dorsey in the first public tweet.
(Died on March 21, 2021)
Nawal El Saadawi, Egyptian secularist, feminist (b.1931).