2018 was a year of extremes, with both historic loss and historic advancement. We saw record-breaking natural disasters, such as the Camp Wildfire in California, which displaced thousands of people and killed 88 people while generating $16.5 billion in damages and displacing thousands more. Meanwhile, Hurricane Florence pounded the East Coast with a record-breaking 34 inches of rain in North Carolina. The tsunami that struck Indonesia's Sunda Strait on December 22nd killed 430 people and injured approximately 1,500 more, bringing the year to a close.
Several influential figures, including former US President George H.W. Bush, war veteran-turned-senator John McCain, theoretical physicist Stephen Hawking, and entertainment icons such as Aretha Franklin, the "Queen of Soul," and Stan Lee, the grandfather of Marvel Comics' Stan Lee, passed away in 2018. However, considerable progress was made this year, with unemployment rates in the United States falling to their lowest level since 1969, the Marine Corps appointing its first female infantry platoon leader, and Saudi Arabia abolishing its prohibition on women driving. With Prince Harry's marriage to actress Meghan Markle on May 19th, the United Kingdom witnessed its first royal wedding to a commoner.
On April 27th, a historic meeting between North and South Korea marked the formal end of the Korean War, as the two countries united to welcome the rest of the world to Pyeongchang for the 2018 Winter Olympics. Back in the United States, the Trump administration's second year was marred by scandal, with new suspicions of Russian meddling in the 2016 election casting a pall over the 45th President of the United States.
Following its April 27th release, Disney subsidiary Marvel Entertainment once again dominated the entertainment business, with the release of "Avengers: Infinity War" setting a new record for the highest-grossing domestic opening weekend of all time. This third edition in the "Avengers" franchise was the fourth highest earning film of 2018, closely followed by "Black Panther," which was released just a few months earlier on February 16th, at number nine. The two films grossed a total of $3.3 billion at the box office. Despite some hopeful developments, the year ended with Americans concerned about climate change, with 78 percent believing it to be the cause of rising extreme weather, according to a November poll.
Continue reading to discover more about the events of 2018.

Event
(January 22, 2018)
Minnie Mouse is honoured with a star on the Hollywood Walk of Fame in honour of her 90th birthday.
(January 23, 2018)
The trade war between China and the United States starts when President Donald Trump imposes tariffs on Chinese solar panels and washing machines.
(Died on January 25, 2018)
Neagu Djuvara, Romanian historian, essayist, philosopher, journalist, novelist and diplomat (b. 1916).
(January 27, 2018)
Ingvar Kamprad, the founder of the Swedish home furnishings company IKEA, which was the world's largest seller of furniture in the early twenty-first century, died at the age of 91.
(Died on January 31, 2018)
Leah LaBelle, American singer (b. 1986).
(February 06, 2018)
The first test launch of SpaceX's Falcon Heavy rocket included a Tesla car owned by SpaceX's founder, Elon Musk.
(Died on February 11, 2018)
Qazi Wajid, Pakistani drama actor, writer and artist (b. 1930).
(Died on February 13, 2018)
Henrik, Prince Consort of Denmark, French-born Danish royal (b. 1934).
(February 21, 2018)
Billy Graham, an American evangelist noted for his large-scale preaching trips, known as crusades, and relationship with a number of US presidents, died at the age of 99.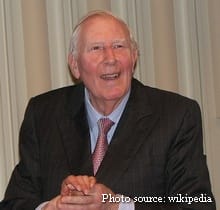 (March 03, 2018)
Roger Bannister, an English neurologist who was the first person to run a mile in under four minutes, died at the age of 88.
(Died on March 11, 2018)
Mary Rosenblum, American science fiction and mystery author (b. 1952).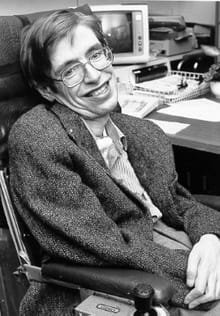 (March 14, 2018)
Stephen Hawking, an English theoretical physicist best known for his work on black hole physics and the book A Brief History of Time: From the Big Bang to Black Holes (1988), died at the age of 76.
(Died on March 22, 2018)
Johan van Hulst, Dutch politician, academic and author, Yad Vashem recipient (b. 1911).
(Died on March 26, 2018)
Fabrizio Frizzi, Italian television presenter (b. 1958).
(Died on March 27, 2018)
Bert Nievera, Filipino-American singer (b. 1936).
(Died on April 15, 2018)
Vittorio Taviani, Italian film director and screenwriter (b. 1929).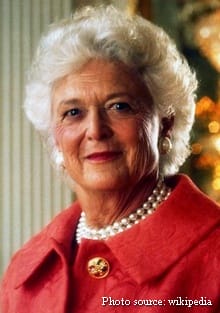 (April 17, 1982)
Barbara Bush, the wife of 41st President George H.W. Bush and mother of 43rd President George W. Bush, passed away at the age of 92.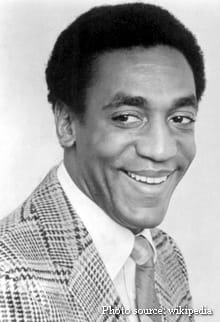 (April 26, 2018)
Bill Cosby, an American comedian and actor, was found guilty of drugging and sexually assaulting a woman after several complaints of sexual assault, and he was sentenced to 3 to 10 years in jail.
(May 19, 2018)
At St. George's Chapel, Windsor Castle, Prince Harry married American actress Meghan Markle; unlike any previous British royal wedding, the event combined pomp and circumstance with African American culture, the latter a celebration of the bride's multiracial ancestry.
(Died on May 24, 2018)
John Bain (TotalBiscuit), English gaming commentator and critic (b. 1984).
(Died on May 28, 2018)
Jens Christian Skou, Danish medical doctor and Nobel Prize laureate (b. 1918).
(Died on June 05, 2018)
Kate Spade, American fashion designer (b. 1962).
(Died on June 21, 2018)
Charles Krauthammer, American columnist and conservative political commentator (b.1950).
(Died on June 22, 2018)
Vinnie Paul, American musician (b. 1964).
(June 23, 2018)
Twelve youngsters and an assistant coach from a Thai soccer team are stranded in a flooded cave, necessitating an 18-day rescue mission.
(Died on June 25, 2018)
David Goldblatt, South African photographer of apartheid-period (b. 1930).
(Died on June 27, 2018)
William McBridge, Australian obstetrician (b. 1927).
(Died on June 28, 2018)
Harlan Ellison, American writer (b. 1934).
(Died on July 22, 2018)
Frank Havens, American canoeist (b. 1924).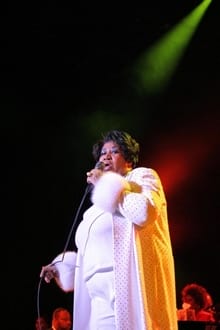 (August 16, 2018)
Aretha Franklin, renowned as the "Queen of Soul" and who characterised the golden age of soul music in the 1960s, died at the age of 76.
(August 25, 2018)
John McCain, an American politician who gained a reputation as a political outlier while serving in Congress for 35 years and running unsuccessfully for president in 2008, died at the age of 81.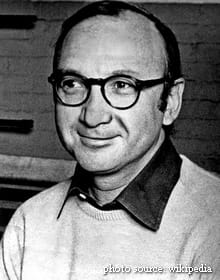 (August 26, 2018)
Neil Simon, an American playwright, screenwriter, and TV writer, died at the age of 91. He was one of the most renowned playwrights in American theatre history, known for works such as The Odd Couple and Biloxi Blues.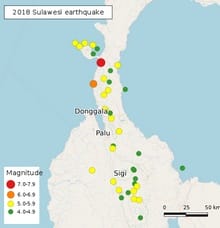 (September 28, 2018)
The 2018 Sulawesi earthquake, which caused a massive tsunami, killed 4,340 people and injured 10,679 others. photo source: wikimedia.org
(October 10, 2018)
Hurricane Michael, a Category 5 storm, makes landfall in the Florida Panhandle. It is responsible for the deaths of 57 individuals in the United States, including 45 in Florida, and damages of $25.1 billion. photo source: wikimedia.org
(October 12, 2018)
At St. George's Chapel, Windsor Castle, Princess Eugenie marries Jack Brooksbank. photo source: wikimedia.org
(Died on October 15, 2018)
Paul Allen, co-founder of Microsoft, philanthropist, owner of the Seattle Seahawks (b. 1953).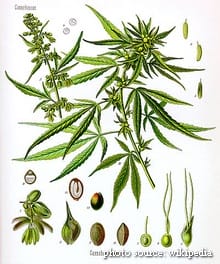 (October 17, 2018)
In Canada, recreational cannabis became legal.
(Died on October 23, 2018)
Todd Reid, Australian tennis player (b. 1984).
(Died on October 24, 2018)
Tony Joe White, American singer/songwriter (b.1943).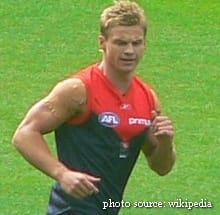 (Died on October 28, 2018)
Colin Sylvia, Australian rules footballer (b. 1985).
(November 12, 2018)
Stan Lee, an American comic book writer who worked for Marvel Comics and helped invent such legendary characters and teams as the Fantastic Four, Spider-Man, the Avengers, and the X-Men, died at the age of 95. photo source: wikimedia.org
(November 14, 2018)
It was announced that an Earth-like planet 3.2 times the size of our world has been discovered. Barnard's Star b, at six light years away, is the second closest exoplanet to us. It's not the most appealing planet because it's gloomy and frigid. photo source: wikimedia.org
(November 14, 2018)
Under the Greenland Glacier, a 19-mile crater was discovered. It was hit by a meteorite at a speed of 12 miles per second (19.2 km/s) roughly 12,000 years ago, according to research. photo source: wikimedia.org
(November 30, 2018)
George H.W. Bush, the 41st president of the United States (1989–93), passed away at the age of 94. photo source: wikimedia.org
(Died on December 13, 2018)
Noah Klieger, Holocaust survivor who became an award-winning Israeli journalist (b. 1926).
(December 22, 2018)
At least 430 people are killed by a tsunami caused by the eruption of Anak Krakatau in Indonesia. photo source: wikimedia.org
(Died on December 27, 2018)
Frank Blaichman, Polish resistance fighter (b. 1922).
(December 31, 2018)
Kader Khan was born in Kabul, Afghanistan, on December 11, 1937. He was an actor and writer who appeared in films such as Taqdeerwala (1995), Naseeb (1981), and Angaar (2001). (1992). On December 31, 2018, he passed away in Mississauga, Ontario, Canada. photo source: wikimedia.org