It was a leap year, therefore the year began on a Friday. By the 68th session of the United Nations General Assembly, the year 2016 will be remembered as the international year of pulses. The International Council for Science (ICSU), the International Council for Philosophy and Human Sciences (CIPSH), and the International Social Science Council declared it the International Year of Global Understanding (ISSC).
One of the highest-grossing films of all time was Captain America: Civil War. LL Cool J presented the 58th Annual Grammy Trophies at the Staples Center in Los Angeles for the sixth year in a row, with Kendrick Lamar taking home five awards.
On July 7, Democratic presidential candidate Hilary Clinton became the first woman to lead a major political party in the United States' history. Donald Trump was elected President of the United States of America on November 8th.
Funai, a Japanese electronics company, manufactured the world's last video cassette recorder as the globe transitioned to the digital era. Luke Tufts and Jason Love, two volunteer palaeontologists, discovered one of the largest and best-preserved Tyrannosaurus Rex skeletons on August 24. The skeleton was discovered by Seattle Burke Museum of National History and Culture workers on a site they were working on in Montana's northern region, poking out from a hillside. It was one of only 15 complete T-Rex skulls discovered so far. A substantial number of fossils, including fish, mammals, reptiles, and over a dozen dinosaur species, have been discovered at the site. About 20% of the T. Rex's skeleton was discovered, according to scientists.
According to a September environmental report, the United States and China are responsible for 40% of global carbon emissions. The Paris global climate accord was accepted by 193 UNFCCC member countries as of November 2016, and it entered into force on November 4, 2016. On October 15, 150 countries gathered in Rwanda for a UNEP conference and resolved to phase out hydrofluorocarbons (HFCs). The Montreal Protocol was amended in this way.
Prince, one of the greatest artists of all time, died on April 21, 2016, making 2016 the year that the world lost one of the greatest musicians of all time.
Continue reading to discover more about the events of 2016.

Event
(January 10, 2016)
David Bowie, a British singer, songwriter, and actor best known for his metamorphic personae (on and offstage), sudden switches in musical genres, and reputation as a fashion icon, died in New York City. photo source: wikimedia.org
(February 19, 2016)
At the age of 89, American novelist Harper Lee died. She was most known for her debut novel, To Kill a Mockingbird (1960), which depicted small-town life and racial prejudice in a compelling way.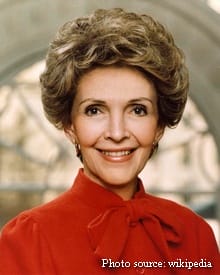 (March 06, 2016)
Nancy Reagan, the first lady of the United States and an actress, died in Los Angeles. She served as first lady during the 1981–89 administration of her husband, President Ronald Reagan, and was known as his most trusted adviser and fierce protector of his reputation.
(Died on March 10, 2016)
Anita Brookner, English novelist and art historian (b. 1928).
(Died on March 12, 2016)
Lloyd Shapley, American mathematician and economist, Nobel Prize laureate (b. 1923).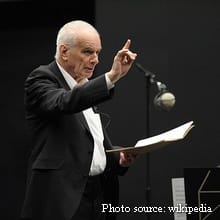 (March 14, 2016)
Sir Peter Maxwell Davies, an English composer and conductor whose powerfully creative music made him one of the most important composers of the twentieth century, died at the age of 81.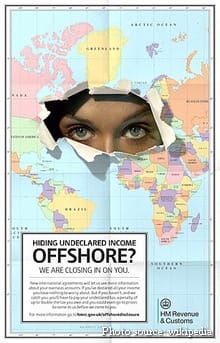 (April 03, 2016)
Private documents from a Panama legal firm were made public, revealing how rich customers hid their money and avoided paying taxes; the "Panama Papers" were one of the largest data breaches in history.
(Died on April 04, 2016)
Chus Lampreave, Spanish actress (b. 1930).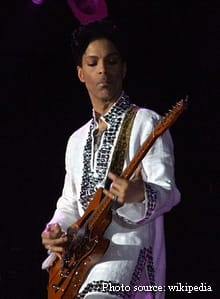 (April 21, 2016)
Prince, an American singer who combined funk, rhythm and blues, rock and roll, and pop into revolutionary music and was one of the biggest stars of the 1980s and 1990s, died of an accidental overdose of fentanyl, a strong opioid.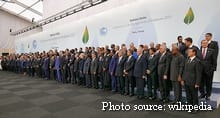 (April 22, 2016)
The Paris Agreement on Climate Change, a major deal aimed at controlling and reducing greenhouse gas concentrations in the atmosphere, was signed by more than 170 countries and went into force in November 2016.
(May 03, 2016)
A wildfire prompted the evacuation of Fort McMurray, Alberta—the tar sands capital of Canada—and the surrounding area, displacing over 80,000 people and causing billions of dollars in damage.
(Died on May 31, 2016)
Rupert Neudeck, German journalist and humanitarian (b. 1939).
(June 03, 2016)
Muhammad Ali, an American boxer and social activist who earned the epithet "the Greatest" by becoming possibly the most admired and dominant heavyweight fighter in history, died in Scottsdale, Arizona.
(Died on June 06, 2016)
Peter Shaffer, English playwright and screenwriter; works included Equus and Amadeus (b. 1926).
(June 10, 2016)
Gordie Howe, a great Canadian ice hockey player noted for his amazing puck handling, wrist shots, and legendary toughness, died in Toledo, Ohio.
(June 23, 2016)
The United Kingdom opted to leave the European Union in a referendum, with 51.9 percent in favour of the withdrawal ("Brexit") and 48.1 percent against it; it was the first time a country has decided to leave the organisation.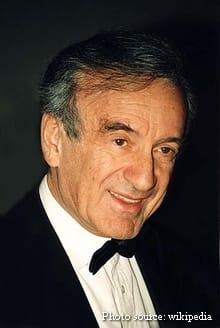 (July 02, 2016)
Elie Wiesel, a Romanian-born Jewish writer who won the Nobel Peace Prize in 1986, died at the age of 87. His books provide a sombre yet passionate testament to the devastation of European Jewry during World War II.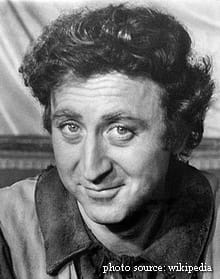 (August 29, 2016)
The 83-year-old American comedian Gene Wilder, renowned for his portrayals of high-strung neurotic individuals who unsuccessfully attempt to appear more balanced than they are, has passed away.
(September 05, 2016)
Phyllis Schlafly, an American writer and political activist most known for her resistance to the women's movement and, in particular, the Equal Rights Amendment, died at the age of 92.
(September 30, 2016)
After being stolen from the Van Gogh Museum in 2002, two paintings, Congregation Leaving the Reformed Church in Nuenen and View of the Sea at Scheveningen, with a total worth of $100 million, have been found. photo source: wikimedia.org
(November 07, 2016) Janet Reno, the first female attorney general of the United States (1993–2001), died at the age of 78. photo source: wikimedia.org
(November 08, 2016)
Despite behind in most surveys, Republican Donald Trump was elected 45th President of the United States, despite the fact that his Democratic opponent, Hillary Clinton, received more than 2.8 million votes in the popular vote. photo source: wikimedia.org
(November 25, 2016)
Fidel Castro, the Cuban politician who turned his country into the first communist state in the Western Hemisphere and became a symbol of Latin America's communist revolution, died at the age of 90. photo source: wikimedia.org
(Died on December 03, 2016)
Arthur Latham, British politician and Member of Parliament (b. 1930).
(December 08, 2016)
John Glenn, the first American astronaut to orbit the Earth, died at the age of 95. He was recognised as a national hero for his accomplishments. photo source: wikimedia.org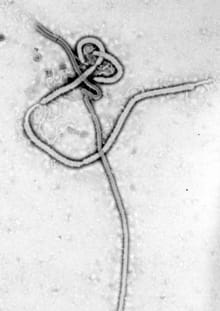 (December 22, 2016)
According to a study, the VSV-EBOV vaccine is 70 to 100 percent effective against the Ebola virus, making it the first validated immunisation against the disease. photo source: wikimedia.org