This was the sixth year of the decade of the 2010s, and it was designated as the International Year of Light and Soils. With nearly $2 billion in worldwide ticket sales, Star Wars: The Force Awakens was the highest-grossing picture of the year. For the fourth year in a row, LL Cool J, the emcee of the 57th Annual Grammy Awards, witnessed Sam Smith walk away with four golden gramophones. After Alison Krauss, Beyoncé became the most decorated woman at the Grammy Trophies, winning three awards.
Between January 3 and January 7, the outlawed terrorist group Boko Haram slaughtered approximately 2,000 people in Baga, Nigeria, following a series of killings. James Bristle, a Michigan farmer, discovered a fragmentary skeleton of a prehistoric woolly mammoth on October 7, 2015. Bristle and his neighbour were excavating a trench to lay drainage pipe when they came across the discovery, eight feet below his wheat plantation. They didn't notify the University Of Michigan Museum Of Paleontology until they spotted the extraordinary three-foot-long bone. The researchers discovered a large head and tusks, ribs, pelvis, shoulder blades, and the skeleton's vertebrae after excavating the area.
Henry Johnson, a WWI combat hero, was eventually awarded the Medal of Honor on June 2, 2015, at a White House ceremony. As WWI went on, the United States lent the French an all-African-American 369th Infantry Regiment, the so-called Harlem Hell warriors, in January 1918. One of them was Henry Johnson, who earned the moniker "Black Death" on May 4, 1918, for his valiant efforts in the Argonne Forest. Jonson, who was 32 years old at the time of his death, died in 1929.
On March 19, Kim Thy's novel Ru was named the winner of the 2015 Canada Reads competition. Jeff Lindsay wrote off Dexter in his final book in the Dexter Series on July 7, two years after the final episode of Dexter aired. The Tunisian Dialogue Quartet was awarded the Nobel Peace Prize for its pivotal role in the development of a pluralistic democracy in Tunisia following the 2011 Jasmine Revolution.
Continue reading to discover more about the events of 2015.

Event
(January 07, 2015)
In retaliation for the satirical magazine's depictions of the Prophet Muhammad, two gunmen linked to al-Qaeda in the Arabian Peninsula, a Yemeni-based militant group, stormed the Paris offices of Charlie Hebdo and killed 12 people; the assailants were later killed by police. photo source: wikimedia.org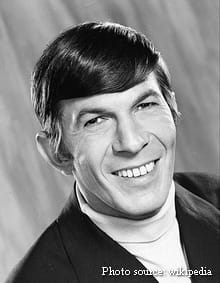 (February 27, 2015)
Leonard Nimoy, best known for his role of the stern, cerebral Mr. Spock in the science fiction television and film franchise Star Trek, died at the age of 83.
(March 12, 2015)
Michael Graves, an American architect and designer who was a key role in the postmodernist movement, died at the age of 80.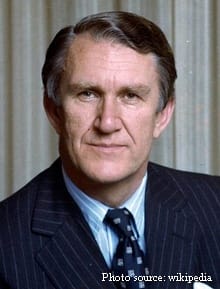 (March 20, 2015)
Malcolm Fraser, an Australian politician who served as Prime Minister from 1975 to 1983, died at the age of 84.
(April 02, 2015)
Manoel de Oliveira, a Portuguese director noted for his richly introspective and often self-reflexive films influenced by literary and theatrical works, died at the age of 106.
(Died on April 08, 2015)
Jean-Claude Turcotte, Canadian cardinal (b. 1936).
(Died on April 10, 2015)
Peter Walsh, Australian farmer and politician, 6th Australian Minister for Finance (b. 1935).
(April 29, 2015)
The Baltimore Orioles defeated the Chicago White Sox 8–2 in an empty Camden Yards, Baltimore, in what was thought to be the lowest-attended baseball game in MLB history; the game was closed to fans due to rioting in the city following the death of an African American man who was fatally injured while in police custody.
(Died on May 07, 2015)
John Dixon, Australian-American author and illustrator (b. 1929).
(May 14, 2015)
B.B. King, an American guitarist and vocalist who was a key factor in the creation of blues and whose style influenced many popular musicians, died in Las Vegas.
(May 20, 2015)
David Letterman, whose unorthodox humour and unique segments revolutionised American talk shows, has stood down as presenter of the Late Show with David Letterman.
(Died on May 26, 2015)
Robert Kraft, American astronomer and academic (b. 1927).
(June 06, 2015)
American Pharoah won the Belmont Stakes, becoming the first Thoroughbred to win the Triple Crown in over 35 years.
(Died on June 07, 2015)
Christopher Lee, English actor (b. 1922).
(July 11, 2015)
Joaqun Guzmán, the boss of the Sinaloa drug cartel in Mexico, escaped from prison via a long subterranean tunnel; a large manhunt ensued, and he was apprehended six months later.
(August 26, 2015)
Amelia Boynton Robinson, an American civil rights activist who organised the Selma March (1965), a watershed moment in the civil rights movement that led directly to the passing of the Voting Rights Act, died at the age of 104.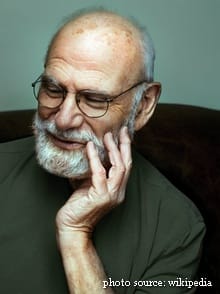 (August 30, 2015)
Oliver Sacks, a British neurologist and writer known for his sympathetic case reports of people suffering from strange neurological illnesses, died in New York, New York, at the age of 82.
(September 09, 2015)
Elizabeth II, who exceeded the reign of her great-great-grandmother Victoria, became the longest-reigning British monarch. photo source: wikimedia.org
(September 13, 2015)
Moses Malone, who was known as the "Chairman of the Boards" because of his rebounding skills, and who was a dominant centre who led the Philadelphia 76ers to a championship in 1983, died in Norfolk, Virginia. photo source: wikimedia.org
(September 19, 2015)
Jackie Collins, whose beautiful public persona mirrored the extravagant lifestyles of the protagonists in her daring romantic thrillers, passed away at the age of 77.
(September 22, 2015)
Yogi Berra, an American baseball player, manager, and coach who won a record 10 World Series as a catcher for the New York Yankees and was noted for his inadvertently funny non sequiters, died at the age of 90.
(Died on October 18, 2015)
Paul West, English-American author, poet, and academic (b. 1930).
(Died on October 27, 2015)
Betsy Drake, French-American actress and singer (b. 1923)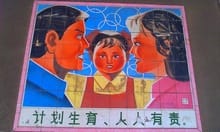 (October 29, 2015)
China's one-child policy is being phased out, and couples will be able to have two children starting in 2016. photo source: wikimedia.org
(November 16, 2015)
The fourth largest diamond was discovered in Botswana's Karowe Mine. The diamond is 1.11 carats and is named Lesedi La Rona. photo source: wikimedia.org
(November 18, 2015)
Jonah Lomu, a New Zealand rugby union footballer who was perhaps the sport's first global icon, died of a heart attack at the age of 40 following a long struggle with kidney disease. photo source: wikimedia.org
(Died on December 09, 2015)
Julio Terrazas Sandoval, Bolivian cardinal (b. 1936).