The 14th year of the third Millennium was designated as an international year of family planning, solidarity with Palestinians, small island developing states, and crystallography. Michael Bay directed the top grossing picture in 2014, Age of Extinction, the fourth instalment in the Transformers franchise. The 56th Grammy Awards were hosted by LL Cool J, with Daft Punk taking home five gold gramophones.
The boss of the Sinaloa Cartel, Joaquin Guzman Loera, was caught eight days after Valentine's Day by a combined task force made up of law officials from the United States and Mexico. After escaping arrest for more than a decade, El Chapo was apprehended in a Mazatlán apartment complex. El Chapo escaped a Mexican jail in 2001, where he had been serving a 20-year term for drug trafficking, conspiracy, and bribery. Songs praised his ability to avoid arrest for over a decade prior to his arrest. His criminal operations, carried out by his mercenaries, have resulted in the deaths and devastation of millions of people all over the world, owing to drug addiction, corruption, and violence.
Atop April 18, 2014, an avalanche buried 16 Nepalese mountain guides on the world's highest mountain, Mt. Everest. The majority of the guides were ethnic Sherpas who were transporting items for commercial adventure groups up the Khumbu Icefall. The avalanche killed no foreigners, but it re-ignited debates about the risks Sherpas take for their wealthy customers.
Maya Angelou, a poet and author, died on May 28th, while actor Robin Williams died in the same year. Maya Angelou died on August 11 at her home in Winston-Salem, North Carolina, at the age of 86, while Robin Williams died on August 11 in his Tiburon, California, home. The Nobel Peace Prize was awarded to Kailash Satyarthi and Malala Yousafzai for their work to end the oppression of children and young people, as well as their efforts to ensure that all children have equal access to education.
Continue reading to discover more about the events of 2014.

Event
(January 05, 2014)
Eusébio died in Lisbon, possibly the greatest Portuguese football (soccer) player of all time. photo source: wikimedia.org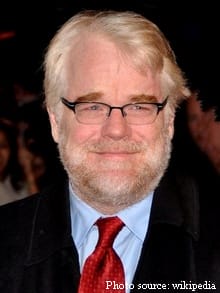 (February 02, 2014)
Philip Seymour Hoffman, an American actor known for his scene-stealing work in supporting roles and for totally inhabiting the characters he portrays, died of a heroin overdose in New York City.
(February 10, 2014)
Shirley Temple, an American actress and diplomat who was a dimple-cheeked curly-haired child star and the top Hollywood box-office attraction from 1935 to 1939, died at the age of 85.
(February 17, 2014)
Jimmy Fallon, an American comedian, took over as host of The Tonight Show from Jay Leno.
(February 22, 2014)
Following huge protests after abandoning an association agreement with the European Union, Ukrainian President Viktor Yanukovych was impeached; he fled the country and was later charged of theft.
(March 08, 2014)
Malaysia Airlines Flight 370 vanished during a flight from Kuala Lumpur to Beijing, sparking a large search effort that was finally called off in early 2017.
(April 06, 2014)
Mickey Rooney, an American small actor known for his great energy, charisma, and adaptability, which he displayed in parts such as the wisecracking kid in the Andy Hardy comedies, died at the age of 93.
(April 12, 2014)
A forest fire surged through the coastal city of Valparaso, Chile, burning thousands of homes and killing at least 16 people before being put out several days later.
(April 14, 2014)
Boko Haram, an Islamic sectarian group, kidnapped more than 275 girls from a boarding school in Chibok, Nigeria, drawing international criticism.
(April 16, 2014)
The South Korean ferry Sewol collapsed and drowned on its way from Incheon to Cheju, killing 304 people, the majority of them were high school students.
(April 17, 2014)
The discovery of the first Earth-size planet in another star's habitable zone has been confirmed by NASA's Kepler satellite observatory.
(April 17, 2014)
Gabriel Garca Márquez, a Colombian author who won the Nobel Prize for Literature and is widely regarded as one of the best writers of the twentieth century, died in Mexico City.
(Died on May 06, 2014)
Maria Lassnig, Austrian painter and academic (b. 1919).
(May 28, 2014)
Maya Angelou, an American poet and memoirist whose autobiography spans multiple volumes and tackles issues of economic, racial, and sexual oppression, died in Winston-Salem, North Carolina.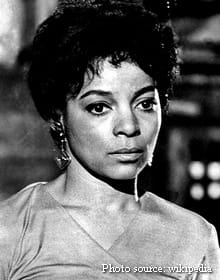 (June 11, 2014)
Ruby Dee, an African-American actress and civil rights activist, died at the age of 91. She was noted for her pioneering work in African-American theatre and film as well as her outspoken civil rights activism.
(Died on June 19, 2014)
Gerry Goffin, American songwriter (b. 1939).
(July 17, 2014)
After being shot down, Malaysia Airlines Flight 17, a Boeing 777, crashes near the border of Ukraine and Russia. All 298 passengers are killed.
(July 19, 2014)
James Garner, an American actor best known for his appearances in the TV shows Maverick and The Rockford Files, died at the age of 86.
(August 09, 2014)
Michael Brown, an 18-year-old African American youth in Ferguson, Missouri, is shot and killed by a Ferguson police officer, causing protests and turmoil in the community.
(August 20, 2014)
B.K.S. Iyengar, an Indian teacher who helped popularise Yoga (a system of Indian philosophy) in the West, died at the age of 95.
(September 24, 2014)
India is the first Asian country to reach Mars orbit, and the first country in the world to do it on its first attempt, thanks to the Mars Orbiter Mission. photo source: wikimedia.org
(October 27, 2014)
Taylor Swift released 1989, her first "official pop album," which was a smash hit and won the Grammy Award for Album of the Year. photo source: wikimedia.org
(November 03, 2014)
One World Trade Center is now open for business. It is the successor for New York City's World Trade Center Twin Towers, which were both destroyed by planes during the September 11 attacks. photo source: wikimedia.org
(November 17, 2014)
Females can now be ordained as bishops in the Church of England, according to legislation passed in the UK. photo source: wikimedia.org
(November 27, 2014)
P.D. James, the British mystery novelist who acquired the moniker "Queen of Crime" for her 14 novels featuring the fictional investigator Adam Dalgliesh of Scotland Yard, died in Oxford, England. photo source: wikimedia.org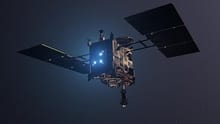 (December 03, 2014)
Japan's space agency, JAXA, launches the space explorer Hayabusa2 from the Tanegashima Space Center on a six-year round-trip mission to collect rock samples from an asteroid. photo source: wikimedia.org
(December 30, 2014)
At the age of 104, German-born actress Luise Rainer, the first person to win acting Academy Awards twice, passed away. photo source: wikimedia.org