This year will be remembered as the year when women came together to fight pervasive sexual violence. These women, dubbed the "Silence Breakers," would go on to be named Time magazine's Person of the Year. While 2017 was tarnished by a number of terrorist attacks, including the terrible Las Vegas shooting that killed 58 people, it also helped to demonstrate humanity's unity. It was also the first total solar eclipse in the United States since 1918.
Disney smashed its competition at the box office in terms of popular media. Star Wars: The Last Jedi, Beauty and the Beast, Guardians of the Galaxy Vol. 2 and Spider-Man: Homecoming all finished in the top five with gross receipts above $300 million. "Harry Potter and the Cursed Child" rocketed off bookshop shelves while Game of Thrones dominated our television screens. At the meantime, the Nintendo Switch has become a trendy item in electronics and video game stores.
The discovery of a new organ, the construction of the world's first 'cyborg,' the exploration of a new continent, the approval of a treatment proven effective against all cancer kinds, and the first instance of genetic repairs done to a human embryo were just some of the amazing discoveries made in 2017. Volvo will also be remembered as the first automaker to commit to an all-electric or all-hybrid lineup by 2019.
In 2017, we also lamented the passing of a number of outstanding individuals. On June 9th, the first Batman, Adam West, died of leukaemia. Fats Domino, one of the founding fathers of rock n' roll, died peacefully in October at the age of 89. Terrorism claimed the lives of 7,656 people around the world. As the year came to a close, many concerned Americans turned their attention to the escalating tensions on the Korean peninsula.
Continue reading to discover more about the events of 2017.

Event
(Died on January 11, 2017)
Adenan Satem, Malaysian politician and Chief Minister of Sarawak, Malaysia (b. 1944).
(January 16, 2017)
Eugene Cernan, an American astronaut who was the last person to walk on the Moon in 1972, died at the age of 82. photo source: wikimedia.org.
(Died on January 19, 2017)
Miguel Ferrer, American actor (b. 1955).
(January 20, 2017)
Republican Donald Trump was sworn in as the 45th president of the United States after an unexpected victory against Democrat Hillary Clinton in the 2016 election.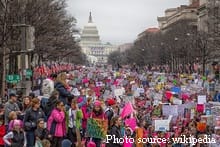 (January 21, 2017)
The Women's March was a worldwide demonstration in support of gender equality, civil rights, and other topics that were expected to face problems under newly inaugurated US President Donald Trump; it was largely regarded as the largest single-day event in US history.
(February 13, 2017)
At Kuala Lumpur International Airport, Kim Jong-nam, the brother of North Korean dictator Kim Jong-Un, is assassinated.
(Died on February 26, 2017)
Joseph Wapner, American lieutenant and judge (b. 1919).
(Died on March 05, 2017)
Kurt Moll, German opera singer (b. 1938).
(Died on March 07, 2017)
Lynne Stewart, American attorney and activist (b. 1939).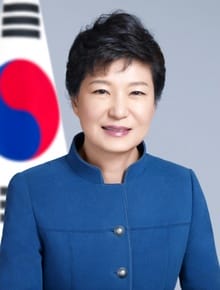 (March 10, 2017)
The impeachment of South Korean politician Park Geun-Hye was sustained by the country's Constitutional Court, making her the country's first democratically elected president to be removed from office.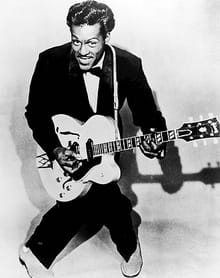 (March 18, 2017)
Chuck Berry, a famous and important artist in rhythm-and-blues and rock-and-roll music, died at the age of 90.
(Died on April 13, 2017)
Dan Rooney, American football executive and former United States Ambassador to Ireland (b. 1932).
(Died on April 24, 2017)
Robert Pirsig, American author and philosopher (b. 1928).
(Died on April 26, 2017)
Jonathan Demme, American filmmaker, producer and screenwriter (b. 1944).
(Died on May 05, 2017)
Ely Ould Mohamed Vall, Mauritanian politician (b. 1953).
(Died on May 12, 2017)
Mauno Koivisto, Finnish banker and politician, 9th President of Finland (b. 1923).
(May 21, 2017)
The Ringling Bros. and Barnum & Bailey Circus gave its farewell performance after years of falling attendance, owing in part to animal rights demonstrations.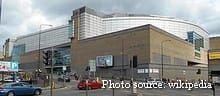 (May 22, 2017)
In the 2017 Manchester Arena bombing, twenty-two people were killed at an Ariana Grande concert.
(Died on June 02, 2017)
Peter Sallis, English actor (b. 1921).
(June 16, 2017)
Helmut Kohl, the first chancellor of a unified Germany since 1945, died at the age of 87. He presided over the reunification of East Germany into West Germany in 1990.
(Died on June 20, 2017)
Prodigy, American music artist (b. 1974).
(July 13, 2017)
Liu Xiaobo, a Chinese writer and human rights activist who fought for democratic changes and was the first Chinese citizen to receive the Nobel Peace Prize in 2010, died at the age of 61.
(July 14, 2017)
Maryam Mirzakhani, an Iranian mathematician who received the Fields Medal for "exceptional contributions to the dynamics and geometry of Riemann surfaces and associated moduli spaces," died at the age of 40.
(Died on July 14, 2017)
Maryam Mirzakhani, Iranian mathematician; only woman to win the Fields Medal (2014), the most prestigious award in mathematics (b. 1977).
(Died on July 15, 2017)
Martin Landau, American film and television actor (b. 1928).
(July 16, 2017)
American filmmaker George A. Romero—who was known for his horror films, including Night of the Living Dead (1968), which spawned a series of similar movies—died at age 77.
(Died on July 23, 2017)
John Kundla, American basketball coach (b. 1916).
(August 20, 2017)
Jerry Lewis, an American comedian and actor noted for his unbridled comic style and his several films with Dean Martin, died at the age of 91.
(August 21, 2017)
The continental United States witnessed a total solar eclipse for the first time in nearly 40 years, which was visible from Oregon to South Carolina.
(September 20, 2017)
Hurricane Maria devastated Puerto Rico, leaving more than $90 billion in damage and killing almost 3,000 people, according to government figures.
(October 01, 2017) The 64-year-old gunman Stephen Paddock opened fire on a music festival from his hotel room in Las Vegas, killing 58 people and injuring hundreds before turning the pistol on himself. This was the deadliest mass shooting in modern American history, surpassing the Orlando massacre in 2016. photo source: wikimedia.org
(October 02, 2017)
Tom Petty, an American singer-songwriter whose roots-oriented guitar rock sprang from the new-wave movement of the late 1970s and produced a string of successful singles and albums, died at the age of 66.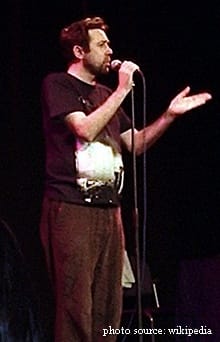 (Died on October 16, 2017)
Sean Hughes, British-born Irish stand-up comedian (b. 1965).
(Died on October 17, 2017)
Gord Downie, Canadian musician (b. 1964).
(Died on October 19, 2017)
Umberto Lenzi, Italian film director (b. 1931).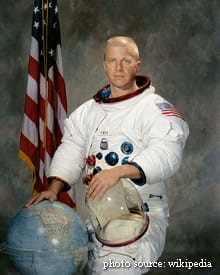 (Died on October 22, 2017)
Paul Weitz, American astronaut (b. 1932).
(October 24, 2017)
Fats Domino, a pioneer of rock and roll and a key figure in shaping the sound of New Orleans, passed away at the age of 89. photo source: wikimedia.org
(Died on October 26, 2017)
Ali Ashraf Darvishian, Iranian novelist, short story writer and academic. (b. 1941)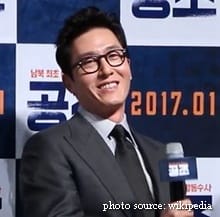 (Died on October 30, 2017)
Kim Joo-hyuk, South Korean actor (b. 1972).
(Died on November 15, 2017)
Lil Peep, American singer and rapper (b. 1996).
(Died on December 04, 2017)
Shashi Kapoor, Indian actor (b. 1938).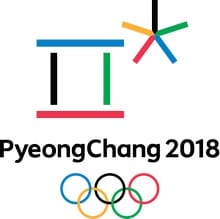 (December 05, 2017)
Following the discovery of a Russian state-sponsored doping operation, the International Olympic Committee barred Russia from competing in the 2018 Winter Games in Pyongch'ang, South Korea. photo source: wikimedia.org
(Died on December 06, 2017)
Johnny Hallyday, French singer and actor (b. 1943).
(Died on December 16, 2017)
Keely Smith, American singer and actress (b. 1928).
(Died on December 21, 2017)
Bruce McCandless II, US astronaut who conducted the first untethered spacewalk (b. 1937).

photo source: wikimedia.org
(Died on December 24, 2017)
Heather Menzies, Canadian-American model and actress (b. 1949).
(Died on December 28, 2017)
Rose Marie, American actress and comedienne (b. 1923).
(December 30, 2017)
Erica Garner, American civil rights activist (b. 1990). photo source: wikimedia.org