The year 1924 begins with the assassination of Soviet leader Vladimir Lenin on January 21st. Joseph Stalin, his successor, initiates a series of political purges aimed at ensuring his entire supremacy inside the Soviet Union's hierarchy, a position he retained for 30 years. Stalin would go on to become one of the twentieth century's most powerful political figures. Ramsay MacDonald becomes the first Labour Prime Minister in the United Kingdom on January 22nd, signalling the party's political importance for decades to come. The 1400-year-old Islamic Caliphate in Turkey is also abolished this year. Meanwhile, the international community is attempting to resolve the issues surrounding Germany's post-World War I war reparations.
The year 1924 was a watershed moment for the United States. On February 22nd, President Calvin Coolidge delivered the first White House radio address, and on June 2nd, he signed the Indian Citizenship Act into law. In November, he was re-elected to a second term. Under J. Edgar Hoover's guidance, the Bureau of Investigation grew into the well-known Federal Bureau of Investigation (FBI). Finally, Wyoming's Nellie Taylor-Ross was elected as the state's first female governor.
At terms of sports, the Winter and Summer Olympics were staged in Chamonix and Paris, respectively. In the arts, the first performance of George Gershwin's Rhapsody in Blue took place at Aeolian Hall in New York City, while French novelist André Breton issued the first Surrealist Manifesto. In science, astronomer Edwin Hubble (named after the Hubble Space Telescope) reveals that Andromeda is a galaxy rather than a nebula.
Marlon Brando, Armenian-French musician Charles Aznavour, American conservative icon Phyllis Schlafly, and former US President and Nobel Peace Prize winner Jimmy Carter are among the notable people born in 1934.
Continue reading to discover more about the events of 1924.

Event
(January 21, 1924)
Vladimir Lenin, the leader of the Russian Revolution in 1917 and the first head of the Soviet state (1917–24), died.
(January 29, 1924)
Carl Rutherford Taylor of Cleveland patented the first ice cream cone rolling machine.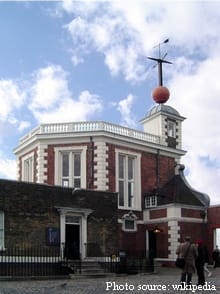 (February 05, 1924)
The Greenwich Time Signal is broadcast hourly by the Royal Greenwich Observatory.
(March 06, 1924)
The Egyptian authorities unsealed the mummy case of King Tutankhamen, monarch of Egypt in the 14th century BC, whose burial chamber had been found by famed British archaeologist Howard Carter in 1922.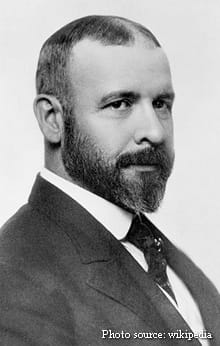 (April 14, 1924)
In Chicago, American architect Louis Sullivan, known as the "Father of Modern American Architecture," died.
(July 10, 1924)
Paavo Nurmi won the 1,500 and 5,000 m races at the Paris Olympics in less than an hour.
(November 27, 1924)
The first Macy's Thanksgiving Day Parade was conducted in New York City, and it quickly became an American tradition, especially for its massive balloons. photo source: wikimedia.org
(November 30, 1924)
Shirley Chisholm, the first African American woman elected to the United States Congress, was born on this day. photo source: wikimedia.org