1923 was a year marked by economic prosperity and bootleggers during the "Jazz Age," also known as the "Roaring Twenties." The world's population has risen to 2.02 billion people. John and Mary were the most popular baby names. While the world acquired many new citizens in 1923, the world also lost several great people: William Harding, the man who invented the X-ray, and the designer who permanently changed the Paris skyline (Gustave Eiffel). Estelle Getty of the Golden Girls, Rocky Marciano, Charlton Heston, and Singapore's founding father were all born over these 365 days (Lee Kuan Yew).
The Good Soldier Sveck, The Prophet, and the Pulitzer Prize winner One of Ours were the most popular books that year. Classics such as The Hunchback of Notre Dame and the original The Ten Commandments made their way to the big screen. With the foundation of Mussolini's fascist militia, the rumblings of World War II's darkness began.
Medicine, contraceptives, computing, and astronomy all experienced significant advancements. Insulin was widely accessible to treat diabetes in this year, and doctors performed the first successful brain tumour operation. After discovering the world's first Cepheid variable star, Edwin Hubble opened up the stars to new frontiers. For museum and Egyptology buffs, this year celebrates the 50th anniversary of Howard Carter's discovery of Tutankhamen's tomb.
There were plenty of other important events as well. You may credit 1923 for The Lion King because that was the year that the Disney Brothers Cartoon Studio was founded. On the international stage, Mustafa Kemal Ataturk, the founder of modern Turkey, completed his first term as president and set his country on a new course. Time Magazine also published its inaugural edition, while Firestone built its first rubber tyre shortly after.
Continue reading to discover more about the events of 1923.

Event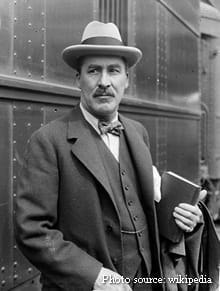 (February 16, 1923)
British archaeologist Howard Carter broke the seal on King Tutankhamun's burial chamber; his discovery of the tomb the previous year was one of Egyptology's most recognised achievements.
Happy Birthday! (August 02, 1923)
Shimon Peres, Polish-Israeli lawyer and politician, 9th President of Israel. photo source: wikimedia.org
Happy Birthday! (September 17, 1923)
Hank Williams, American singer-songwriter and guitarist. photo source: wikimedia.org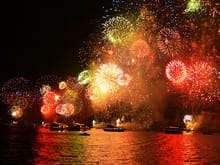 (October 29, 1923)
Following the breakup of the Ottoman Empire, the Republic of Turkey was created, largely thanks to the efforts of Kemal Atatürk, the country's founder and first president. photo source: wikimedia.org
(December 12, 1923)
Bob Barker, the American game show presenter best known for anchoring The Price Is Right (1972–2007), was born. photo source: wikimedia.org
(December 27, 1923)
The famed Eiffel Tower's designer, Gustave Eiffel, died at the age of 91. photo source: wikimedia.org