R.L. Stine is the master of childhood horror. What began as a series of books that kids loved in the 1990s has now become a phenomenon with over 400 million copies sold worldwide. With his work, he changed children's literature forever and influenced generations of horror writers.
Here are some facts about R.L. Stine you have to know!
1. Stephen King of children's literature.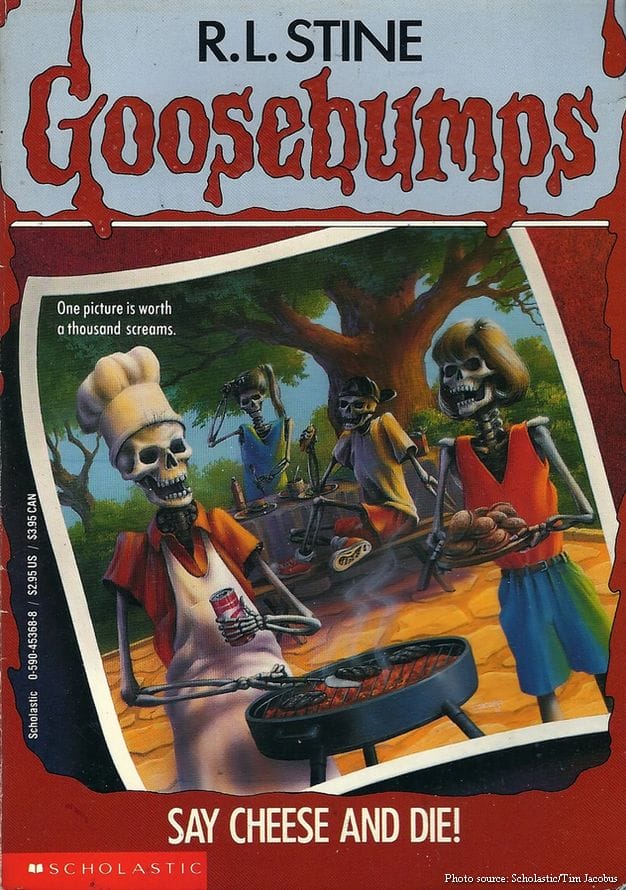 R.L. Stine is the author of hundreds of horror fiction novels, including the Fear Street, Goosebumps, Rotten School, Mostly Ghostly, and The Nightmare Room series, and has been dubbed the "Stephen King of children's literature."
2. The best-selling Goosebumps series was created by R.L. Stine.
The Goosebumps books, written by R.L. Stine, have sold more than 400 million copies worldwide, making them the second-best selling book series in history, after Harry Potter by J.K. Rowling. Numerous best-seller lists have appeared, including the New York Times children's list.
In 2022, he celebrated 30 years as the author of the best-selling Goosebumps series. The children's book Goosebumps has sold millions of copies and inspired a blockbuster television show and even a feature picture starring Jack Black that opened at the top of the box office.
3. Bob was not a particularly bright student in school.
Bob was often making jokes and interrupting class at school. He received largely Bs on his report cards, although he didn't put in any effort. He spent the majority of his time creating and drawing comic comics. He struggled in math and disliked phys ed. Ping pong was the only sport he ever excelled at.
4. What are some of Bob's favourite Goosebumps books?
The Haunted Mask, as well as all of the books with Slappy the evil dummy in them.
5. Between 1990 and 1999, the Goosebumps books were some of the most controversial.
Between the years of 1990 and 1999, the Goosebumps books were some of the most contentious. The Goosebumps books were challenged more than Madonna's Sex (#18) and The Anarchist Cookbook (#59) on the Top 100 Most Frequently Challenged Books list, coming in at number 15.
6. P.G. Wodehouse is Stine's all-time favourite author.
P.G. Wodehouse, a widely popular English writer from the twentieth century who wrote in a hilarious style and told intricate stories, is Stine's all-time favourite author. Stine claims to have read nearly all 92 novels written by Wodehouse.
7. R.L. Stine drew inspiration for some of his characters from literature and movies.
Carlo Collodi's literary classic The Adventures of Pinocchio inspired the character Slappy the Dummy. Some of Stine's book ideas come from personal experience; for example, The Haunted Mask was inspired by his son's difficulty removing a Halloween mask. The show's vision was influenced by 80s adventure films like The Goonies and Flight of the Navigator, which featured regular kids in amazing situations.
8. R.L. Stine only has one phobia.
Stine has remarked that despite writing so much horror novels, he only has one phobia. He appears to be afraid of jumping into water, which makes him uncomfortable around swimming pools.
9. R.L. Stine's net worth.
Forbes magazine named R.L. Stine one of the top 40 entertainers in 1996-1997. During that time, he was reported to have made $41 million. R.L. Stine's net worth is estimated to be more than $200 million and rising.
10. Personal life of R. L. Stine.
In 1969, R.L. Stine married Jane Waldhorn. Jane began her career as a writer and editor in 1983, when she co-founded Parachute Press with Joan Waricha. R.L. Stine's popular series might benefit from Parachute Press' assistance.
Jane and R.L. Stine have one child together, Matthew, who was born in 1980. Matthew went on to work as a composer, sound designer, and musician. Bob's grandson, Dylan Stine, was born in 2014. As a result, Bob made the decision to write his first picture book. Little Shop of Monsters is the title of the book. The illustrations were done by Arthur's Marc Brown.
11. Awards and other forms of recognition.
The 2002 Champion of Reading Award from the Free Public Library of Philadelphia, the Disney Adventures Kids' Choice Award for Best Book-Mystery/Horror (three-time recipient), and the Nickelodeon Kids' Choice Awards are among the honours he has received (also received three times).
Stine was voted the best-selling children's book series author of all time by the Guinness Book of World Records in 2003, and he was placed on People Weekly's "Most Intriguing People" list in the 1990s. In 2007, he received the Silver Bullet Award from the Thriller Writers of America, and in 2014, he received the Lifetime Achievement Award from the Horror Writers Association.
His stories have influenced R. L. Stine's Haunted Lighthouse, as well as SeaWorld (San Antonio and San Diego) and Busch Gardens' 4D movie-based attractions (Williamsburg and Tampa). The Inkpot Award was given to Stine in 2017.