Marvin Hagler is one of the most famous fighters in boxing history. He was a three-time world champion and had an impressive record that included 67 fights with 62 wins, three losses, and two draws. He's known for his defensive abilities & formidable chin and is one of the most durable fighters in boxing history. In addition to being an exceptional fighter, Marvin has many interesting facts about him that fascinate people around the world for decades to come.
Here are some fun facts about Marvin Hagler you may not know about!
1. Marvin Hagler was the undisputed middleweight champion.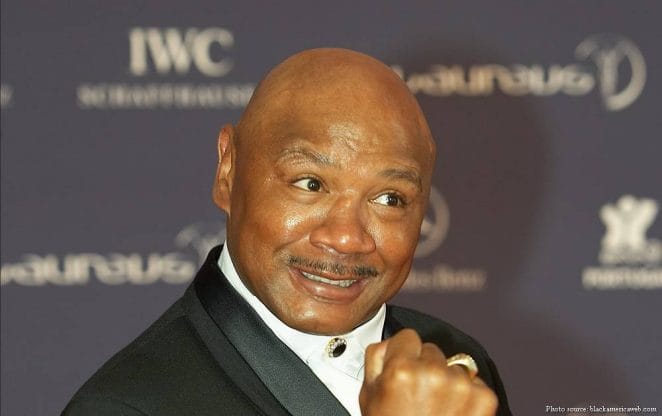 Marvin Nathaniel Hagler was an American professional boxer and film actor. Hagler was born in Newark, New Jersey, in 1954, and relocated to Brockton, Massachusetts, a Boston suburb, in the late 1960s.
He began boxing there and won several amateur championships before going professional in 1973. He won his first middleweight title in 1980 and dominated the division for the greater part of a decade. From 1980 to 1987, he was the undisputed middleweight champion, defeating 11 opponents by knockout, with the exception of one. Hagler's reign is the second-longest in the twentieth century, after only Tony Zale's, which included a period of inactivity during World War II.
2. Hagler is a World and International Boxing Hall of Fame inductee.
Many people believe Hagler to be one of the best boxers of all time. The Ring magazine and the Boxing Writers Association of America both named him Fighter of the Year twice. Hagler is ranked as the 29th greatest boxer in pound-for-pound history by BoxRec. Hagler is a member of the World Boxing Hall of Fame and the International Boxing Hall of Fame.
3. In 1982, Hagler became "Marvelous Marvin Hagler."
Because he was dissatisfied with the fact that television networks would not use his moniker, "Marvelous," he legally changed his name from Marvin Nathaniel Hagler to Marvelous Marvin Hagler in April 1982.
4. Many consider the 1985 Marvin Hagler vs. Tommy Hearns fight to be one of the best ever.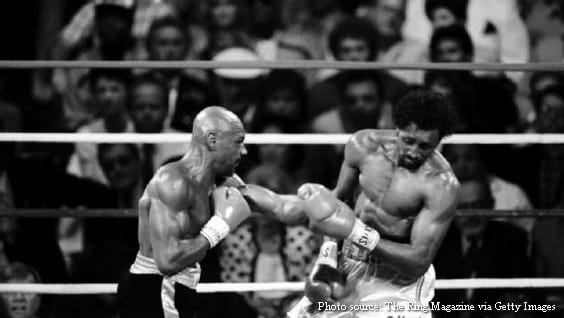 The Marvin Hagler vs. Tommy Hearns fight in 1985 is considered by many to be one of the greatest fights of all time. The fight was won by Hagler in a third-round knockout. A fight against Hearns at Caesar's Palace in Las Vegas for the undisputed middleweight title characterises Hagler to this day.
An aggressive Hagler connected with an overhand right to badly damage a wobbly Hearns after only eight minutes and one second of the fight. A few more hooks followed, and Hearns was knocked to the canvas. Due to Hearns' obvious inability to stand and lack of coordination when he did so, the fight was stopped by referee Richard Steele. Hagler retained his title as unchallenged middleweight king.
5. Marvin Hagler's wife.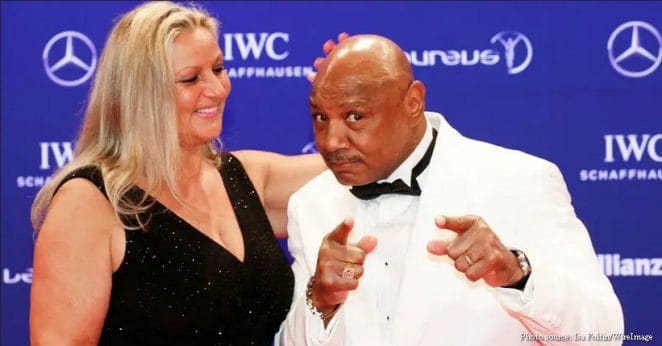 With his first wife, Bertha, Hagler had five children: Charelle, Celeste, James, Marvin Jr., and Gentry. Hagler lived in Milan despite owning a property in Bartlett, New Hampshire.
In Pioltello, Italy, he married his second wife, Kay, an Italian, in May 2000. They spend around six months of the year in the Milan suburbs. He also owns residences in Brockton and Conway, New Hampshire.
6. Marvin Hagler's net worth.
In Italy, Marvelous Marvin Hagler, whose amateur record was 55-1, is able to enjoy a comfortable life thanks to his success in the ring and his acting career afterward. Hagler turned down $15 million for a rematch with Sugar Ray Leonard. He followed his ring retirement by acting in a string of action films. Hagler, who attached "Marvelous" to his legal name in 1982, is worth an estimated $50 million. He has added to his wealth by doing boxing commentary and through licensing of his image.
7. Marvin Hagler's death.
Hagler's wife, Kay, revealed on March 13, 2021, that he had died of natural causes at the age of 66 at his home in New Hampshire. Hagler's wife was obliged to step in after false reports surfaced claiming the Hall of Fame former middleweight had died as a result of the "side effects" of a COVID-19 vaccine. COVID-19 vaccination did not kill Marvin Hagler. His wife claims he died of natural reasons unconnected to an inoculation.
Sources:Wikipedia