Today in History

JAN
FEB
MAR
APR
MAY
JUN
JUL
AUG
SEP
OCT
NOV
DEC

On January 6, learn about the most interesting events and historical facts that occurred throughout history. The sixth day of the Gregorian calendar is January 6th. Mother Teresa arrived in Calcutta, India, on this day to aid the country's lowest castes; President Roosevelt delivered his "Four Freedoms" speech; and Pan Am became the first commercial airline to offer round-the-world tickets.
Capricorn is the zodiac sign for January 6th. Joan of Arc, Rowan Atkinson, and Kate McKinnon all have famous birthdays. National Cuddle Up Day and Three Kings Day both fall on January 6th.

Event
(January 06, 1759)
In Virginia, George Washington, the future president of the United States, married Martha Dandridge. photo source: wikimedia.org
(January 06, 1907)
In Rome, Italy, Maria Montessori launches her first school and daycare centre for working-class children. photo source: wikimedia.org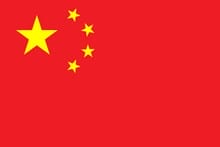 (January 06, 1950)
The People's Republic of China is recognised by the United Kingdom. As a result, the Republic of China has severed diplomatic ties with the United Kingdom. photo source: wikimedia.org
(January 06, 1974)
Daylight Saving Time began several months early in the United States in an effort to conserve energy during an oil crisis, and was supposed to last for more than a year; however, the move was wildly unpopular, and its duration was eventually changed. photo source: wikimedia.org
(Died on January 06, 2020)
Gordon Renwick, Canadian ice hockey administrator and businessman (b. 1935).
(January 06, 2021)
Five people were killed and the US Congress was evacuated after supporters of US President Donald Trump attacked the US Capitol to disrupt certification of the 2020 presidential election. photo source: wikimedia.org