1986 was a significant year for a variety of reasons, especially in terms of space travel, but also for a variety other causes. While humanity made significant progress in space this year, with NASA's Voyager 2 passing by the frigid planet Uranus and the launch of the Soviet Union's space station, Mir, there was also a catastrophic calamity. Because of the Challenger catastrophe, 1986 will be remembered in large part. NASA's Space Shuttle Challenger broke apart over the Atlantic Ocean on January 28th, less than two minutes after taking off from Cape Canaveral, Florida, with no survivors.
On April 26th, the Chernobyl accident happened at the Chernobyl Nuclear Force Plant in Pripyat in what was then part of the Ukrainian Soviet Socialist Republic of the Soviet Union, resulting in yet another calamity for the other major power in the Cold War. Thousands of people were killed as a result of the explosion and fires.
1986, on the other hand, was not all doom and gloom. Pixar Animation Studios established in California in this year, a firm that would offer delight to millions of people with its films and animated creations. In television news, The Oprah Winfrey Show made its syndicated debut in this year.
Nintendo released The Legend of Zelda in Japan, making it a significant year for gamers. This game would go on to become an international sensation and, as part of Nintendo's foundation, a long-running gaming brand. Dragon Quest was also released in Japan in 1986 by Nintendo. After the localization process was done, the game was renamed Dragon Warrior and launched in North America a few years later. This game is noteworthy because it established the role-playing game (RPG) genre for video games.
Theatre and movies had a strong year in 1986 as well. The Phantom of the Opera premiered in London in this year. It holds the record for being the longest-running Broadway production ever. This year's major films include Top Gun, Crocodile Dundee, Platoon, Aliens, and Ferris Bueller's Day Off.
Continue reading to discover more about the events of 1986.

Event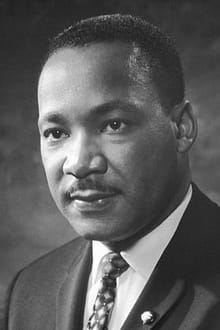 (January 17, 1986)
Martin Luther King, Jr. Day became a national holiday for the first time in 1986.
(January 23, 1986)
Little Richard, Chuck Berry, James Brown, Ray Charles, Sam Cooke, Fats Domino, The Everly Brothers, Buddy Holly, Jerry Lee Lewis, and Elvis Presley become the first members of the Rock and Roll Hall of Fame.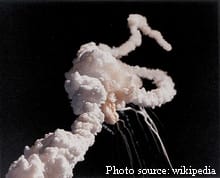 (January 28, 1986)
The Challenger space shuttle exploded 73 seconds after liftoff from Florida on this day in 1986, killing all seven people on board, including a schoolteacher who had been chosen as the first American civilian to ride in space.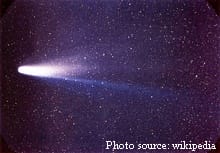 (February 09, 1986)
Halley's Comet was last seen in our Solar System.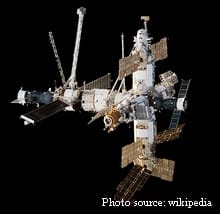 (February 20, 1986)
The core module of the Mir space station was launched by the Soviet Union. It is occupied for ten of the fifteen years it spends in orbit.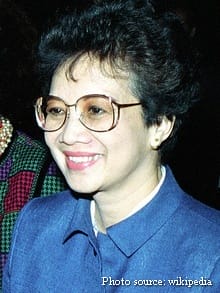 (February 25, 1986)
On this day in 1986, Philippine President Ferdinand E. Marcos departed the nation for Hawaii under US pressure following a rigged election victory against Corazon Aquino, who took his place as president.
(February 28, 1986)
Olof Palme, Sweden's globally recognised prime minister (1969–76, 1982–86), was assassinated on this day in Stockholm in 1986 because of his strong pacifist ideals, which included opposition to the Vietnam War.
(March 06, 1986)
Georgia O'Keeffe, an American painter most renowned for her large-format paintings of natural forms, particularly flowers and bones, died at the age of 98.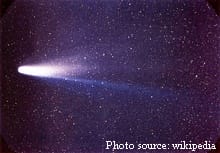 (April 10, 1986)
Halley's Comet has passed through the perigee (point closest to Earth) on its most recent close approach to the planet.
(April 26, 1986)
An explosion and fire at the Chernobyl nuclear power facility in Ukraine discharged massive amounts of radioactive material into the atmosphere early this morning in 1986, causing a severe environmental disaster.
(May 16, 1986)
Top Gun, an action movie that made Tom Cruise an international sensation, was released in American theatres.
(June 22, 1986)
Diego Maradona, an Argentine football (soccer) player, scored the famous "Hand of God" goal in a World Cup quarterfinal game against England (the ball impacted his hand, but the referee mistookly assumed it had hit his head); Argentina went on to win the tournament.
(September 07, 1986)
Desmond Tutu is appointed as the first black archbishop of the Anglican Diocese of Cape Town. photo source: wikimedia.org
(October 09, 1986)
The Phantom of the Opera opens at Her Majesty's Theatre, becoming the second longest-running musical in London.
(October 20, 1986) The pilot of Aeroflot Flight 6502, a Soviet passenger jet, bets his co-pilot that he can land the plane with the cockpit windows closed, necessitating an instrument-only approach. The jet flipped upside down after landing at 150 knots (280 km/h, 174 mph). The accident claimed the lives of seventy persons. On the way to the hospital, the co-pilot died of heart arrest. The pilot was charged with a crime and sentenced to six years in prison. photo source: wikimedia.org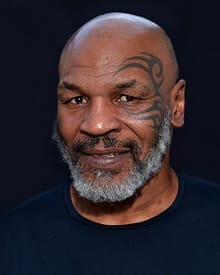 (November 22, 1986)
Mike Tyson, 20, became boxing's youngest heavyweight champion with a second-round knockout of Trevor Berbick. photo source: wikimedia.org