In terms of technology, entertainment, and politics, 1985 was a watershed year. Technology made some strides forward, laying the groundwork for some of the things we have today. The Domain Name System (DNS) for the Internet, for example, is created. This was a big step forward, considering the Internet would not become widely used for another decade.
Microsoft introduced "Windows 1.0" later that year (in November of 1985). Steve Jobs resigned from Apple in September 1985, but returned in 1997 after assisting in the formation of Pixar from Lucasfilm's computer graphics section. Jobs would stay on as Apple's CEO until 2011.
This was also a pivotal year for today's gamers. Nintendo published Super Mario Bros. for the Nintendo Entertainment System in September of 1985. (NES). Nintendo debuted the NES in the United States the following month. After this release, an entire generation was introduced to a new activity. Madonna's first concert tour, entitled "The Virgin Tour," began in New York City in the entertainment industry. The film Back to the Future, starring Michael J. Fox and Christopher Lloyd, was released in July, kicking off a franchise. Calvin and Hobbes, the popular comic strip, debuted in November of 1985. After sinking in the North Atlantic in 1912, the debris of the infamous British passenger liner RMS Titanic was discovered in a noteworthy side development in archaeology.
There was also a significant political development centred on the Cold War. Mikhail Gorbachev was elected President of the Soviet Union in March 1985. This is significant since Gorbachev was the Soviet Union's last leader. Until the Soviet Union's dissolution in 1991, he served as the Communist Party of the Soviet Union's General Secretary.
Continue reading to discover more about the events of 1985.

Event
(February 05, 1985)
Cristiano Ronaldo, a Portuguese football (soccer) player, was born in Funchal, Portugal, and is considered one of the best strikers of his generation.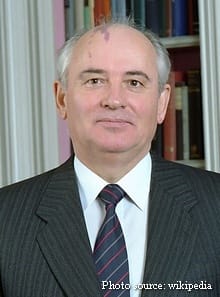 (March 11, 1985)
Mikhail Gorbachev took over as Soviet Union leader from Konstantin Chernenko.
(March 28, 1985)
Marc Chagall, a French painter, printmaker, and designer born in Belorussia, died in France. His paintings were among the first manifestations of mental reality in modern art.
(April 23, 1985)
The Coca-Cola Company launched New Coke, a reformulated soft drink intended to replace its signature beverage; but, due to popular outcry, the prior version of Coke was reintroduced as "Coca-Cola Classic" less than three months later.
(July 03, 1985)
Back to the Future, directed by Robert Zemeckis and starring Michael J. Fox as Marty McFly, was premiered in American theatres; it was a big hit, and several sequels followed.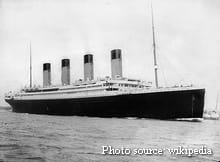 (September 01, 1985)
The wreck of the Titanic was discovered on the ocean floor at a depth of around 13,000 feet during a search headed by American oceanographer Robert Ballard (4,000 metres).
(September 14, 1985)
The longest bridge in Malaysia, Penang Bridge, is open to traffic, linking the island of Penang to the mainland. photo source: wikimedia.org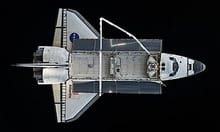 (October 03, 1985)
Atlantis, NASA's new space shuttle, made its maiden journey. photo source: wikimedia.org
(November 09, 1985)
Garry Kasparov, just 22, beat Anatoly Karpov to become the world's youngest male chess champion. photo source: wikimedia.org
(November 13, 1985)
The volcano Nevado del Ruiz erupts and melts a glacier, resulting in a lahar (volcanic mudslide) that burys Armero, Colombia, killing 23,000 people. photo source: wikimedia.org