If you've ever thought about who the tallest man in the world is, you've probably been able to guess. The Guinness World Record for the tallest man in the world belongs to Robert Wadlow of the United States, who stands at 8 feet, 11 inches tall. But did you know that there are actually some other men out there who are close to Robert?
The following lists the tallest men who have ever lived.

1: Robert Wadlow (Height: 272cm)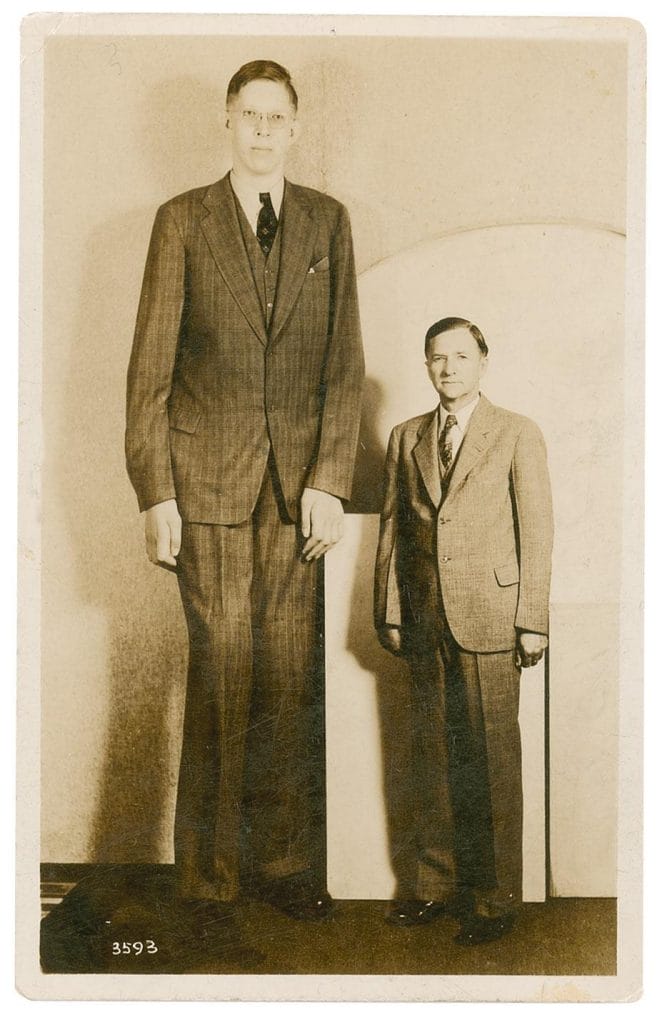 Robert was born in 1918, and he was the tallest person in history. His height was 8 feet and 11 inches, and the reason behind his unusual height was hypertrophy, a condition that produces a lot of human growth hormone.
This led to an increase in height, and when he was eight, he reached 6 feet 2 inches. Because of his unusual height, he suffered from other health ailments, and on July 15, 1940, he died because of a failing leg brace that infected him.
2: John Rogan (Height: 267cm)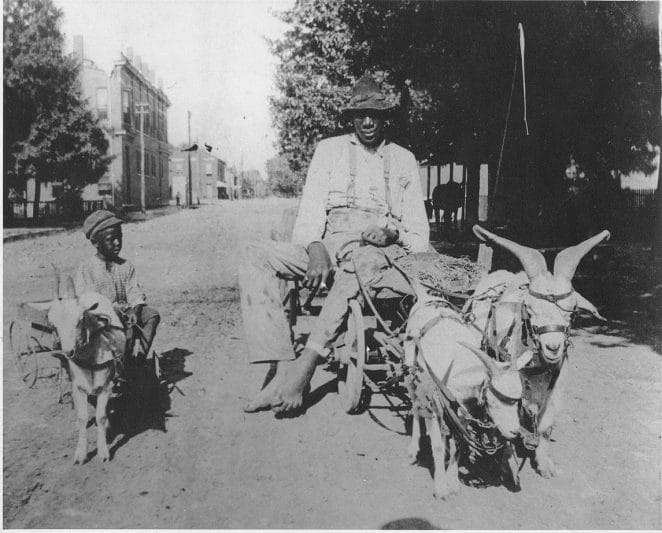 John Rogan is the second tallest man in human history with a height record of 8 feet, 9 inches. Rogan was considered the tallest person who had ever lived of African descent. Rogan's height was normal till he reached the age of 13, and after that, he started to grow abnormally. He suffered from a disorder called ankylosis, in which there is rapid development in the skeleton. In 1905, Rogan died because of the complications of ankylosis.
3: John F Carroll (Height: 263.5cm)
John Carroll is also known as the Buffalo Giant in the medical literature, and his height was recorded at 8 feet, 0 inches. Carroll suffered from two health conditions called acromegaly (which leads to abnormal growth of hands and feet) and kyphoscoliosis (which leads to abnormal curvature in the spine). These conditions would lead to abnormal growth after he turned 16, and before his death, he shrunk to 7 feet 8 inches because of worsening spinal conditions. Carroll died in 1969.
4: Franz Winkelmeier (Height: 259cm)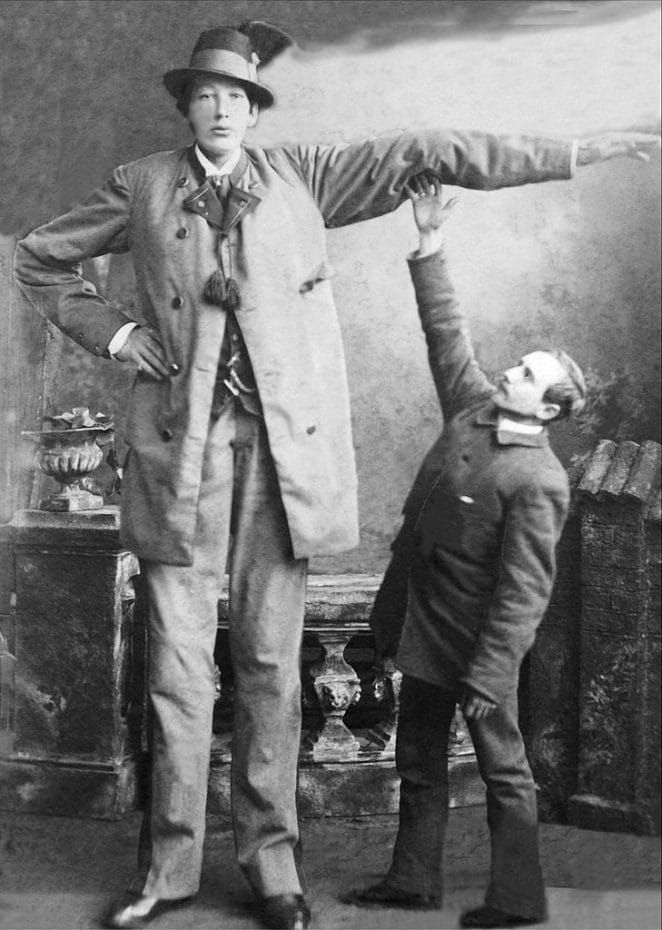 Franz Winkelmeier was an Austrian man who stood at 8 feet 6 inches (2.59 metres) and was once the world's tallest man. He was born in Lengau, Upper Austria, to a mercenary family. Franz Winkelmeier attended primary school in Friedburg. His growth was normal until he was fourteen years old.
On October 6, 1881, in Braunau, Franz Winkelmeier made his first public appearance as an abnormality. In Lower Austria, Steiermark, Carinthia, Görz, Triest, Fiume, Hungaria, and Siebenbürgen, he was promoted by an efficient tailor from Friedburg.
In the summer of 1885, he was in Tyrol, and from September 1 to November 30, he performed at Berlin's Concordia-Theater. Even Emperor Wilhelm's tall soldiers appeared to be dwarfs next to him. He moved to the Folies Bergère stage in Paris after performing in additional German cities.
R. Rosingky hired him to go to London on November 9, 1886. He was given to Queen Victoria on June 22, 1887. Rudolf Virchow, a well-known physician, confirmed his size. Franz Winkelmeier died of tuberculosis shortly after completing his trips. He was laid to rest in Lengau's cemetery.
5: Julius Koch (Height: 256.5cm)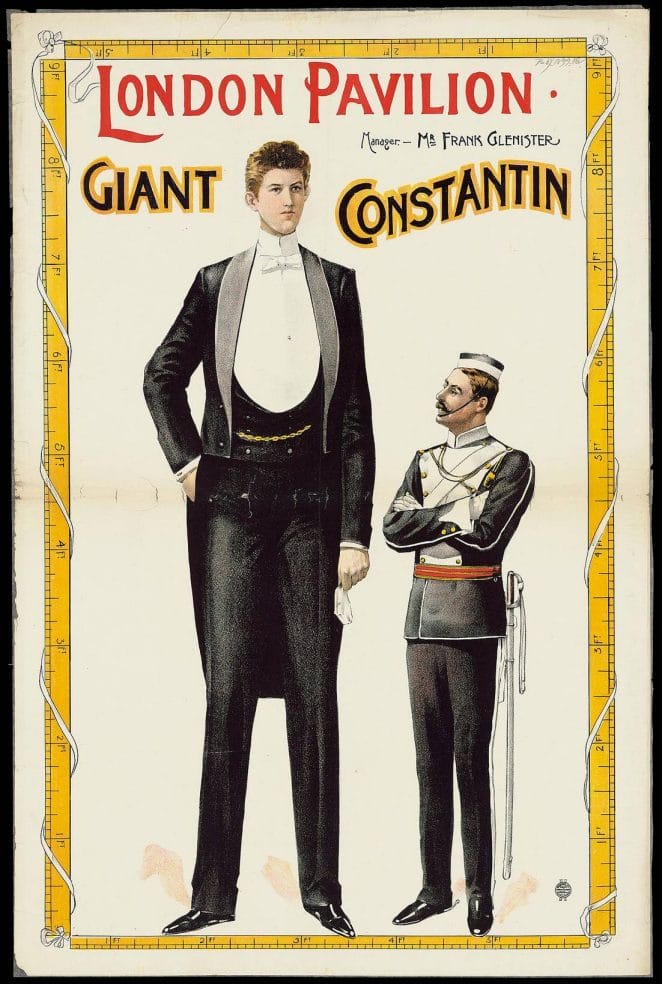 Julius Koch, aka Le Geant Constantin, was one of the world's tallest individuals. He had problems walking and had gigantism, as well as an enlarged pituitary gland, testicular atrophy, and a lack of sexual development. His legs were gravely harmed following a series of falls, and gangrene forced them to be amputated.
He was probably never the world's tallest man because he lived at the same time as John Rogan. He was already 1.94 m tall when he was 14 years old, according to reports. Koch's femurs were the world's longest, measuring 76 cm (30 in), and his hands reportedly measured 37.6 cm (14.8 in). His feet were said to be 44 centimetres long (17 in). Koch died on March 30, 1902, in Mons, Belgium. His skeleton is on display in the Mons Museum of Natural History in Belgium.
Koch starred in a short film called The Giant Constantin, which was produced in 1902. In 1899, he performed at the London Pavilion and Paris's Folies Bergère. He was a fairground attraction in Mons between 1901 and 1902.
6: Al Tomaini (Height: 254cm)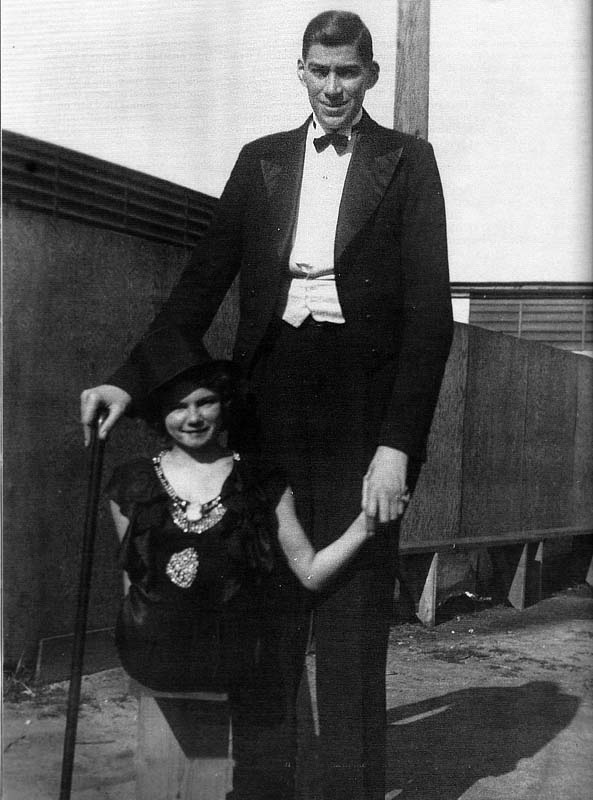 Al Tomaini was the youngest of seven siblings. He was taller than his father, who stood six feet and one inch (185 cm), at the age of twelve. In Italy, he had a great-grandfather who was likewise unusually tall. His parents sought medical help, and X-rays revealed that his pituitary gland was overworked, causing him to grow into a "giant."
Al Tomaini spent most of his life as a circus giant, weighing 356 pounds (162 kg) and wearing size 27 shoes. During the Great Lakes Exposition in Chicago in 1936, he met his future wife, Jeanie Tomaini, while working with a circus. She was only 2 ft 6 in (76 cm) tall when she was born without legs. He and Jeanie settled in the circus town of Giant's Camp, Gibsonton, Florida, after retiring from the circus.
He donated the town's first ambulance, served as fire chief, assisted in the construction of the community centre, and was president of the Chamber of Commerce for a while. On the banks of the Alafia River, he owned and operated Giant's Fish Camp, a TV repair business, and a tourist-trailer court. After intensive therapy for a pituitary tumour, he died in 1962 at the age of 50. His children were adopted by him.
7: Édouard Beaupré (Height: 251.4cm)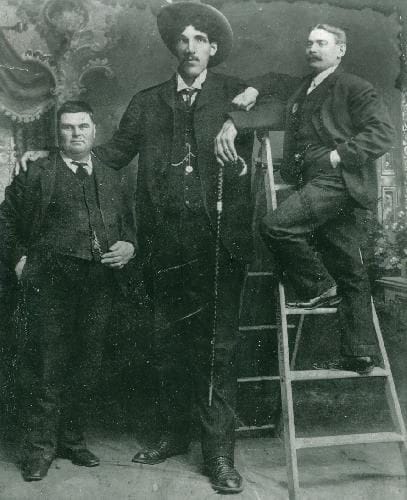 Édouard Beaupré was a giant, wrestler, strongman, and star of Barnum and Bailey's circus in Canada. With a claimed height of 2.51 metres, he was among the world's tallest men (8 ft 3 in). He was of average height when he began school at the age of seven, but by the age of nine, he had grown to 1.83 m (6 ft 0 in), and by the age of twelve, he had grown to over 1.98 m (6 ft 6 in). He stood 2.41 metres (7 feet 11 inches) tall and weighed 166 kg when he was around 21 years old (366 lb). His hands were 12 and a half inches long from wrist to finger tips, and his neck was 21 inches across. His shoes had to be custom-made for his size 22 feet because his chest was 56 inches. He stood 2.50 m tall in December 1903.
On July 1, 1904, Beaupré signed a contract with the Barnum & Bailey circus in St. Louis, Missouri, to perform at the St. Louis World's Fair. He died of a pulmonary haemorrhage, a tuberculosis consequence, just two days later, on July 3, 1904, at the age of 23.
8: Väinö Myllyrinne (Height: 251.4cm)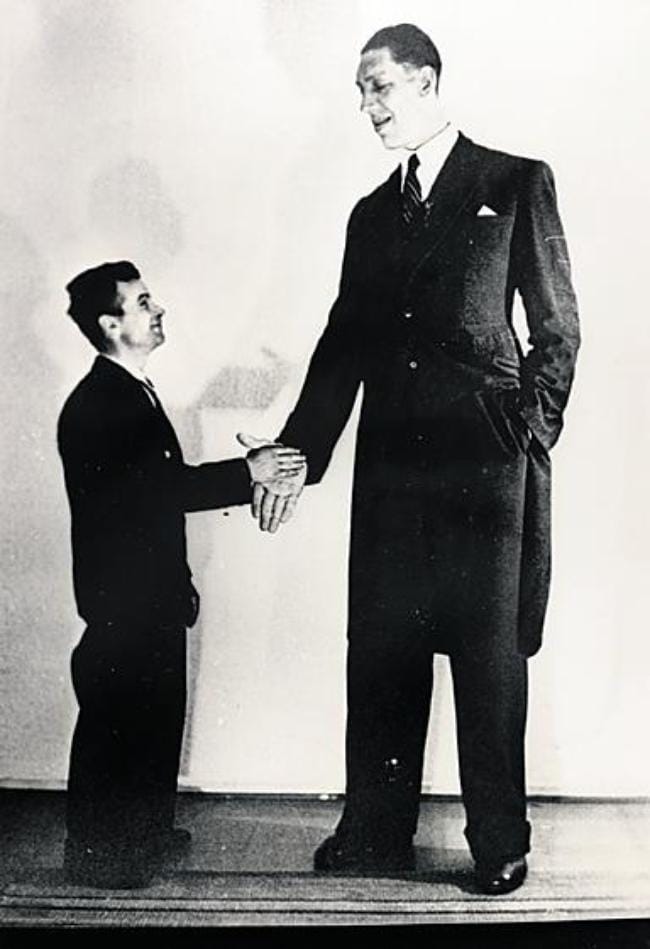 Väinö Myllyrinne was a Finnish acromegalic giant who was the world's tallest living person from 1940 to 1963. At the age of 21, he stood 224 cm (7 ft 4 in) tall and weighed 141 kg (22 stone; 311 pounds), but by his late thirties, he had grown to a height of 251 cm (8 ft 3 in).
Myllyrinne was born in the Grand Duchy of Finland's capital, Helsinki, and is the world's tallest soldier, having served in the Finnish Defence Forces. He was 220 cm (7 ft 3 in) tall and quite powerful when he completed his conscript training in the Viipuri Heavy Artillery Regiment in 1929. He toured Europe as a professional wrestler and circus performer in the 1930s. In 1939, he returned to Finland to join the Finnish Army during the Winter War. He went to Järvenpää in 1946 and started a poultry farm.
In 1963, he died at Helsinki and was buried in Järvenpää. Doctors measured him at 2.48 m in 1962, barely a year before his death (8 ft 1.5 in). He has the world's largest hand spread of 290 mm (11.4 in).
9: Sultan Kosen (Height: 251cm)
Sultan Kösen is a Turkish farmer who, at 251 cm, owns the Guinness World Record for the tallest living male (8 ft 2.82 in). According to Guinness World Records, he has been the tallest living human since September 17, 2009. He also boasts the longest hands of any living person, measuring 28.5 centimetres (11.22 in).
A tumour in Kösen's pituitary gland caused his acromegaly, which resulted in gigantism and acromegaly. Due to his ailment, he walks with crutches. Kösen was unable to complete his education due to his height and instead worked part-time as a farmer. He mentions the advantages of being tall as being able to see far away and assisting his family with household duties such as changing light bulbs and hanging draperies.
Kösen began receiving Gamma Knife treatment for his pituitary tumour at the University of Virginia Medical School in 2010, as well as medication to reduce his high growth hormone levels. The medication was found to be effective in slowing Kösen's growth in March 2012. Kösen married Merve Dibo, a Syrian woman, in October 2013. Kösen joined the Magic Circus of Samoa in 2014 and has since performed in a number of shows around the world.
10: Don Koehler (Height: 248.9cm)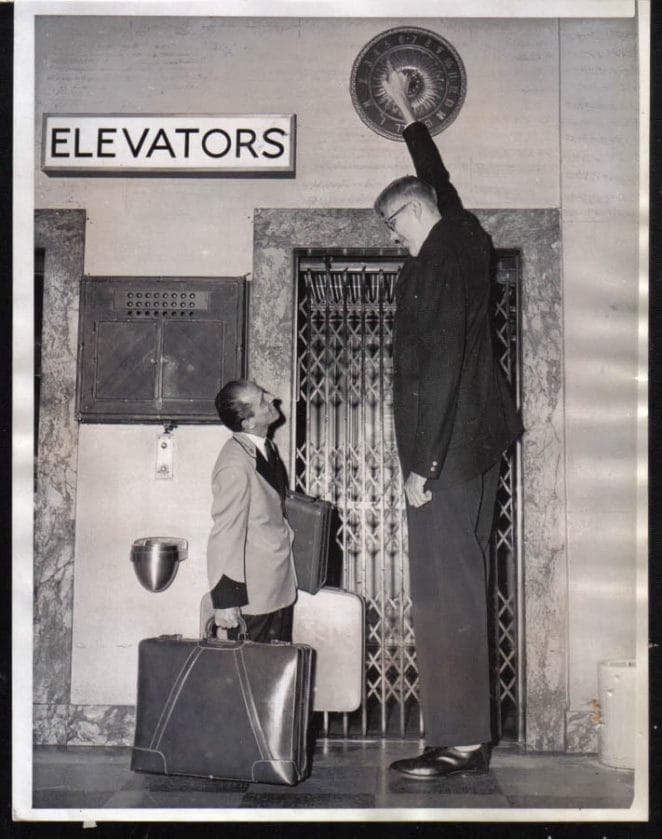 From at least 1969 until his death in 1981, Donald A. Koehler was widely regarded as the world's tallest living man. Because of the medical condition gigantism, Koehler was once 8 ft 2 in (249 cm) tall.
He was born in the United States, in the town of Denton, Montana. Koehler and his twin sister were both born to parents who were taller than typical. Their mother stood 5 ft 10 in (178 cm) tall, while their father stood 6 ft 2 in tall (188 cm). When he was ten years old, he began an abnormal stage of growth. At his peak, Koehler was 8 ft 2 in (249 cm) tall, according to the Guinness Book of World Records.
He grew up on the north side of Chicago with his family, attending Amundsen High School. Although Koehler wore size 22 shoes, he once claimed that finding socks that fit him was his most difficult apparel challenge. He eventually found a hosiery manufacturer in Pennsylvania that began producing him personalised socks.
Koehler worked for the Big Joe Manufacturing Company for 25 years, retiring three years before his death. He saw his size as a benefit, because potential clients would frequently want to meet with him out of curiosity, and they would always remember him.
Later in life, he developed kyphosis, a medical ailment that causes a curvature of the spine. Koehler died of a heart problem in 1981 in Chicago, when he was estimated to be roughly 7 ft 10 in (239 cm) tall. He was 55 years old at the time.
Sources:Wikipedia