The country of Singapore is a small island nation in Southeast Asia. It's made up of 64 islands, and has a population of 5.45 million people. Singapore is predominately a Chinese-speaking society, with 74% of the population being descendants from China. Other ethnicities include Malays, Indians, and Eurasians. Singapore is a modern country with an amazing variety of culture, religions and languages. It is home to some of the most unique architecture in the world, including iconic skyscrapers like Marina Bay Sands and Gardens by the Bay.
The country also has plenty of natural attractions, such as Singapore's national parks and nature reserves. This diversity is what makes Singapore so appealing to visitors from around the world. From street food to high-end restaurants, there are many things that can be explored in Singapore. And for those who prefer not to explore on their own, there are plenty of guided tours available for you to take part in.
Singapore has something for everyone! Continue reading to learn interesting facts about this lush and cosmopolitan city that you may not have known before.
Only three city-states remain in the world, and Singapore is one of these. Monaco and Vatican City are the other two. You may not be aware, but Singapore's land area includes as many as 64 offshore islands that surround the primary island. In addition to Sentosa, these include Pulau Ubin, St John's Island, and Sisters' Islands.
Singapore is one of the world's twenty smallest nations. Pulau Ujong, Singapore's main island, is one of the country's 64 islands. Only three of the islands are inhabited, while the Singapore Armed Forces hold seven. With a total land area of only 683 square kilometres, the main island is 42 kilometres long and 23 kilometres wide. Singapore is roughly 15,000 times the size of the United States.
The Night Safari in Singapore is the first night zoo in the world, and it offers a unique nocturnal experience in the city. The 35-hectare park, which opened in 1994, houses more than 1,000 creatures in their natural nighttime habitats.
Singapore's national symbol is the Merlion, a creature that is half lion and half fish. It is Singapore's official mascot, but it is not a mythical creature. Alex Fraser-Brunner, a British ichthyologist, designed it for the Singapore Tourism Board in 1964. The fish is symbolic of Singapore's humble beginnings as a fishing village known as Temasek, which was later renamed Singapura or 'Lion City,' which explains the lion's head.
When it comes to waterfalls, Singapore is a city composed of man-made ones. The first man-made waterfall was erected at Jurong Bird Park in 1971, according to the Wildlife Reserves Singapore. An aviary waterfall with a height of 30 metres is believed to be the highest of its kind. Gardens by the Bay's Cloud Forest has additional peaks to climb, too. Tropical plants are housed in a humid, 35-meter high waterfall at the heart of the foggy conservatory. Jewel Changi Airport's retail and lifestyle complex houses the world's tallest indoor waterfall, the HSBC Rain Vortex. It is seven floors high and pumps 500,000 litres of rain through the Jewel building's roof. It's encircled by a gorgeous interior landscape around the 40-meter-tall HSBC Rain Vortex.
The whole lyrics of the Singapore national anthem are printed in microprint on the back of the $1000 Portrait series banknote. Only the words "Majulah Singapura" are used for the other denominations. Portrait series banknotes were originally issued in 1999, and the S$1000 note is the only one to feature the national anthem micro-printed on the backside. However, starting in January 2021, Singapore will no longer issue the S$1,000 note.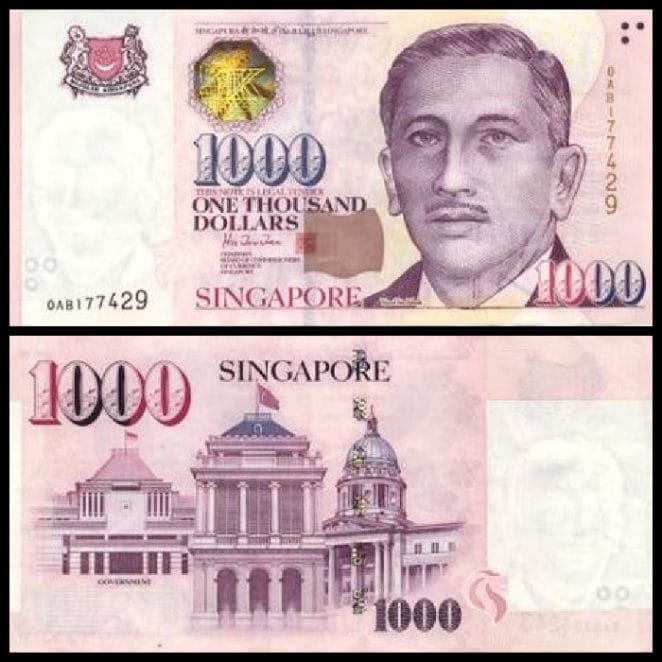 No building in Singapore can rise above 280 metres in height because of air traffic control regulations. Only three buildings of such height currently exist in the city: One Raffles Place, UOB Plaza, and Republic Plaza. In 2016, Guoco Tower, Singapore's tallest structure, was completed and opened to the public. An exception to the 280-meter height limit was allowed for this one.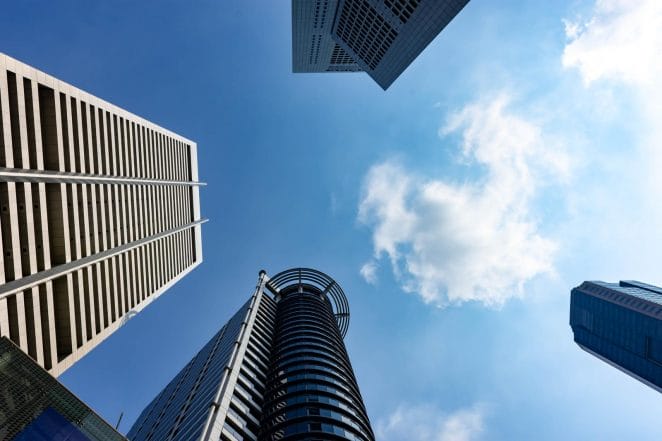 At the southern end of Singapore's Orchard Road shopping district, the Singapore Botanic Gardens, a 162-year old tropical park, can be found. For the first time, a tropical garden has been recognised as a World Heritage Site. Approximately 4.5 million people visit the Botanic Gardens each year. The National Orchid Garden, which holds tens of thousands of orchid species, is its most popular tourist destination (VIPs). Singapore's orchid diplomacy programme has honoured more than a hundred dignitaries, heads of state, and world celebrities.
Singapore's Changi Airport now ranks as the best airport in the world. Even more remarkable is that this is the first time an airport has won this award for eight straight years since 2013. There will be an indoor forest, the world's highest indoor waterfall and a swimming pool among the $500 million in 2019 upgrades. The Changi Airport has a 24-hour cinema theatre where you can see a movie for free. You can see two-dimensional films at Terminals 2 or 3 and four-dimensional films at Terminal 4.
As the first F1 night event in Asia, Singapore's Grand Prix Racing Circuit is a major draw for the sport. Singapore's Formula 1 Grand Prix also created racing history because it was the first night race in Formula 1. Since then, the Marina Bay street circuit has remained virtually intact; the track's brightly lighted floodlights also contribute to the stunning nighttime vistas of Singapore. According to Formula 1, the Marina Bay Street Circuit has more turns (23 in all) than any other circuit on the Formula One racing calendar. The global COVID-19 outbreak forced the cancellation of the event's 2020 and 2021 editions.
Sources:Wikipedia, Visit Singapore