Today in History

JAN
FEB
MAR
APR
MAY
JUN
JUL
AUG
SEP
OCT
NOV
DEC

Learn about the most intriguing events and historical facts that occurred on October 22nd throughout history. The 295th day of the Gregorian calendar is October 22nd. The Supremes become the first all-female singing group to top the Billboard Album Charts on this day; Jean-Paul Sarte is given the Nobel Prize for Literature but declines it; and the Metropolitan Opera House in New York City opens.
Libra is the zodiac sign for October 22nd. Catherine Deneuve and Annette Funicello were both born on October 22nd. It's National Nut Day today.

Event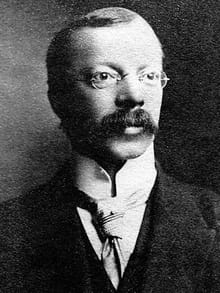 (October 22, 1910)
Hawley Harvey Crippen, an American physician living in London, is found guilty of murdering his second wife Cora. Crippin fled to Canada after the murder, but was apprehended when his ship arrived, and was sent back to England to stand trial for his wife's murder by poison. He was hung at London's Pentonville Prison. Crippen was the first felon apprehended via wireless telegraphy. photo source: wikimedia.org
(October 22, 1913)
A coal mine explosion in Dawson, New Mexico, killed more than 250 miners after a pocket of methane gas was ignited by a miner's lamp. photo source: wikimedia.org
(October 22, 1934) Pretty Boy Floyd was finally shot today in a corn field in Ohio by G-Men from Hoover's FBI team after refusing to surrender. Floyd is reported to have chosen a shootout death to the electric chair. Pretty Boy Floyd had added four new notches to his notorious fob watch in June when he attempted to free fellow robber Nash during a machine gun battle in Kansas City. Four G-Men agents were killed and Nash was killed in the crossfire, and the G-Men vowed to find Floyd as the most wanted killer in America at that point. photo source: wikimedia.org
(October 22, 1947)
After India was partitioned, there was a conflict over Kashmir that erupted between India and Pakistan. photo source: wikimedia.org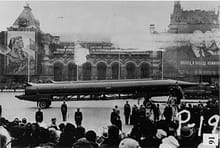 (October 22, 1962) Following the discovery of Soviet missile depots on the island, President John F. Kennedy declared an air and naval blockade of Cuba in 1962. photo source: wikimedia.org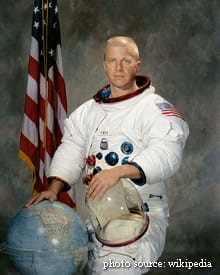 (Died on October 22, 2017)
Paul Weitz, American astronaut (b. 1932).