Today in History

JAN
FEB
MAR
APR
MAY
JUN
JUL
AUG
SEP
OCT
NOV
DEC

Learn about the most intriguing events and historical facts that occurred on February 24th throughout history. The anniversary of the United States Olympic hockey team defeating Finland 4–2 to win the gold medal and the Marbury v. Madison: a U.S. Supreme Court case that established judicial review are both celebrated on February 24th in the Gregorian calendar.
Pisces is the zodiac sign for February 24. Steve Jobs, Floyd Mayweather, Jr., Matt Skiba, and John Nolan are all born on February 24th. National Tortilla Chip Day is observed on February 24th.

Event
(February 24, 1803)
The United States Supreme Court deemed an act of Congress unconstitutional in Marbury v. Madison, creating the notion of judicial review.
(February 24, 1868)
On this day in 1868, the United States House of Representatives voted 126–47 to impeach President Andrew Johnson, whose moderate post-Civil War Reconstruction policies enraged Radical Republicans in Congress.
(February 24, 1955)
Steve Jobs, a charismatic pioneer of the personal computer era and cofounder of Apple Inc., was born in the United States.
(February 24, 1991)
Ground operations by the United States began in the Persian Gulf Campaign more than a month after an air war against Iraq was launched to liberate Iraqi-occupied Kuwait.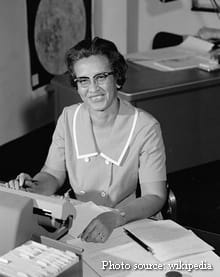 (February 24, 2020)
Katherine Johnson, an American mathematician whose groundbreaking work at NASA was made famous by the book Hidden Figures and its film version (both 2016), died at the age of 101.
(Died on February 24, 2021)
Ronald Pickup, English actor (b. 1940).