Today in History

JAN
FEB
MAR
APR
MAY
JUN
JUL
AUG
SEP
OCT
NOV
DEC

On February 19, learn about the most interesting events and historical facts that occurred throughout history. The Gregorian calendar's fifty-first day is February 19th. On this day, NASA's Mars Odyssey space mission began exploring the Martian surface; Betty Friedan's The Feminine Mystique was published, re-energizing the feminist movement; and former Vice President Aaron Burr was apprehended in Alabama for treason.
The 19th of February falls under the sign of Pisces. Smokey Robinson and Marta, a Brazilian soccer player, were both born on February 19th. It's National Tug of War Day today.

Event
(February 19, 1878)
The phonograph was patented by Thomas Edison, an American inventor.
(February 19, 1945)
On this day in 1945, during the closing stages of World War II, US Marines invaded Iwo Jima in order to seize control of the strategically crucial island from the Japanese, who put up a valiant fight.
(February 19, 1997)
Deng Xiaoping, who initiated economic reforms to China in 1978, died at the age of 92.
(February 19, 2008)
Fidel Castro formally resigned as President of Cuba, and his brother Ral took his place.
(February 19, 2016)
At the age of 89, American novelist Harper Lee died. She was most known for her debut novel, To Kill a Mockingbird (1960), which depicted small-town life and racial prejudice in a compelling way.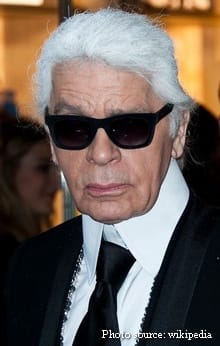 (February 19, 2019)
Karl Lagerfeld, the German fashion designer and photographer who spearheaded the modern resurrection of Chanel, the iconic French fashion house founded by Coco Chanel in the early twentieth century, passed away in Paris.
(Died on February 19, 2020)
Pop Smoke, American rapper (b. 1999).