Today in History

JAN
FEB
MAR
APR
MAY
JUN
JUL
AUG
SEP
OCT
NOV
DEC

On February 18, learn about the most interesting historical events and facts that occurred throughout history. The Gregorian calendar's forty-ninth day is February 18th. On this day, NASCAR champion Dale Earnhardt died during the Daytona 500 stock car race; California's death penalty was repealed, and death row inmates were sentenced to life in prison; and Mark Twain's "The Adventures of Huckleberry Finn" was first published.
Aquarius is the zodiac sign for February 18. Molly Ringwald, John Travolta, and Dr. Dre all have February 18th birthdays. It's National Drink Wine Day today.

Event
(February 18, 1930)
On this day in 1930, Clyde W. Tombaugh, a 24-year-old American with no formal training in astronomy, discovered the dwarf planet Pluto using a 13-inch (33-cm) telescope at the Lowell Observatory in Flagstaff, Arizona.
(February 18, 2001)
Dale Earnhardt, Sr., an American stock car driver, died from injuries sustained in a crash during the Daytona 500's last lap.
(February 18, 2006)
When American speed skater Shani Davis won the men's 1,000-meter long-track final at the Winter Olympics in Turin, Italy, he became the first Black athlete to win an individual gold medal.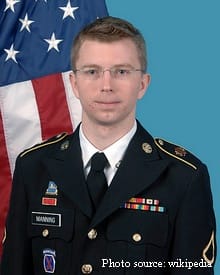 (February 18, 2010)
WikiLeaks began publishing classified US government documents obtained by army intelligence analyst Bradley (later Chelsea) Manning; it was the largest unauthorised disclosure of state secrets in US history.
(Died on February 18, 2019)
Alessandro Mendini, Italian designer and architect (b. 1931).