Today in History

JAN
FEB
MAR
APR
MAY
JUN
JUL
AUG
SEP
OCT
NOV
DEC

On April 9, learn about the most interesting events and historical facts from throughout history. The 99th day of the Gregorian calendar is April 9th, which commemorates Henry V's coronation as King of England and NASA's announcement of the United States' first seven astronauts to orbit the earth.
The date of April 9 falls under the sign of Aries. Dennis Quaid, Marc Jacobs, Cynthia Nixon, Leighton Meester, Jesse McCartney, Kristen Stewart, and Elle Fanning are all born on April 9th.
National Winston Churchill Day is celebrated on April 9th.

Event
(April 09, 1898)
Paul Robeson, a well-known American singer, actor, and political activist, was born in the United States.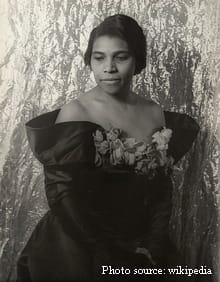 (April 09, 1939)
Marian Anderson, an African American contralto, performed outside the Lincoln Memorial on Easter Sunday in front of a crowd of 75,000 after the Daughters of the American Revolution refused to allow her to perform at Constitution Hall in Washington, D.C.
(April 09, 2001)
After completing the acquisition of Trans World Airlines, American Airlines became the world's largest airline.
(April 09, 2003)
Baghdad was captured by US-led forces on this day in 2003, a few weeks after the Iraq War began, with the goal of deposing Iraqi President Saddam Hussein due to his alleged possession of weapons of mass destruction.
(April 09, 2005)
Camilla Parker Bowles was married to Charles, prince of Wales, who was first in line to the British throne.
(Died on April 09, 2021)
Ramsey Clark, American lawyer (b. 1927).