Today in History

JAN
FEB
MAR
APR
MAY
JUN
JUL
AUG
SEP
OCT
NOV
DEC

On April 1, learn about the most interesting events and historical facts that occurred throughout history. The 91st day of the Gregorian calendar is April 1st, which commemorates the end of the Spanish Civil War and the establishment of the United States Air Force Academy.
The 1st of April falls under the sign of Aries. Debbie Reynolds, Rachel Maddow, David Oyelowo, Taran Killam, and Logan Paul all have April 1st birthdays. April Fools' Day is celebrated on April 1st.

Event
(April 01)
The modern-day April Fools' Day, which is marked by joking relationships and practical jokes, may have evolved from the mediaeval Feast of Fools, which took place on January 1.
(April 01, 1976)
Apple Computer Inc. was founded by Steve Jobs, Steve Wozniak, and Ronald Wayne, and it quickly became one of the world's most successful technology firms.
(April 01, 1999)
Nunavut, a Canadian territory that runs across much of the Canadian Arctic and includes the traditional territories of the Inuit, was established on this day in 1999 by slicing a massive chunk from Canada's Northwest Territories.
(April 01, 2001)
The Netherlands was the first country to allow same-sex couples equal marriage privileges.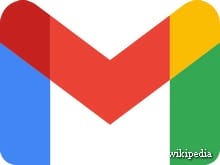 (April 01, 2004)
Gmail was introduced by Google, and five years later, the number of users had topped one billion.
(Died on April 01, 2019)
Vonda N. McIntyre, American science fiction author (b. 1948).