1977 was a notable year for technology, as it marked the start of a major decade of technological advancement. There were two important occurrences this year that laid the groundwork for major technological breakthroughs for the average individual. The world's first all-in-one home computer, the Commodore PET, was demonstrated at the first event in Chicago, Illinois. The second event that occurred at the same time was Apple Computer's incorporation. The combination of ordinary consumer technology progress and Apple's inclusion would eventually lead to important technological advancements in the coming decades.
There were some important advancements in music. For example, Fleetwood Mac released Rumours, a critically praised album. The Clash released their self-titled debut album, The Clash, in another notable album release. The Sex Pistols released their renowned, or notorious, album, Never Mind the Bollocks, Here's the Sex Pistols, in another record release this year. The News of the World album featured some of Queen's most well-known songs, including "We Will Rock You" and "We Are the Champions." Elvis Presley performed his final concert in Market Square Arena in Indianapolis, Indiana, in June 1977, in another important musical advancement. On August 16, just a few days after this event, he died at his Graceland mansion.
There were also some significant advances in literature and film. J.R.R. Tolkien's The Silmarillion was published in literature. This final collection of Middle-earth legends was released after Tolkien's death, with Christopher Tolkien's help in getting these works published. Star Wars premiered in theatres, beginning an epic franchise that has captivated our culture's collective imagination for generations. In other movie news, this year saw the debut of Saturday Night Fever, which helped begin John Travolta's acting career, while Disney produced The Rescuers, an animated masterpiece. The 49th Academy Awards were held this year, with Rocky, starring Sylvester Stallone, winning Best Picture.
Continue reading to discover more about the events of 1977.

Event
(January 03, 1977)
Steve Jobs and Steve Wozniak founded Apple, which went on to become one of the most valuable corporations in the world, famed for its revolutionary computer and electronic goods. photo source: wikimedia.org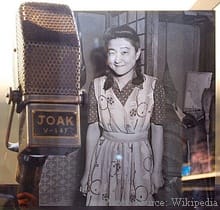 (January 19, 1977)
President Gerald Ford pardoned Iva Toguri D'Aquino (Tokyo Rose), a Japanese-American broadcaster from Japan to US troops during World War II who was convicted of treason and sentenced to six years in a US jail following the war; mitigating evidence eventually put doubt on her guilt.
(March 27, 1977)
In the Canary Islands, two planes, a Pan Am 747 and a KLM 747, collided on a runway, killing 582 people.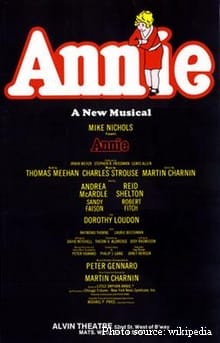 (April 21, 1977)
On Broadway, Annie, a popular musical based on the newspaper comic strip Little Orphan Annie, made its debut.
(June 07, 1977)

The high day of Queen Elizabeth II's Silver Jubilee is seen by 500 million people on television.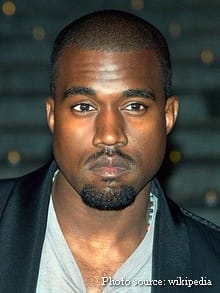 (June 08, 1977)
Kanye West, an American producer and rapper who turned his production success into a popular critically praised solo career, was born.
(June 27, 1977)
France granted Djibouti independence.
(July 13, 1977)
The Ogaden War begins when Somalia declares war on Ethiopia.
(July 22, 1977)
Deng Xiaoping returned to power on this day in 1977 after the Chinese Communist Party reinstated all of his old senior appointments, including vice-premier, after he fell out of favour during the Cultural Revolution (1966–76).
(August 03, 1977)
The TRS-80, one of the world's first mass-produced personal computers, is announced by Tandy Corporation.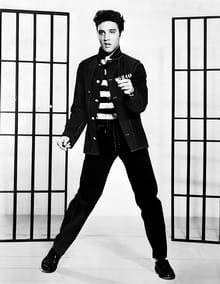 (August 16, 1977)
Elvis Presley, renowned as the "King of Rock and Roll," died of a heart attack caused primarily by drug usage. photo source: wikimedia.org
(September 19, 1977)
Voyager I was the first spacecraft to photograph the Earth and the Moon together from a great distance. photo source: nasa.gov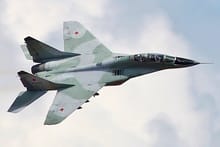 (October 06, 1977)
The Mikoyan MiG-29 9-01, the first prototype, takes to the skies for the first time. photo source: wikimedia.org
(December 25, 1977)
Charlie Chaplin, the British humorous actor and filmmaker, died in Corsier-sur-Vevey, Switzerland. He is widely recognised as one of the most important personalities in motion picture history. photo source: wikimedia.org