1978, near the close of the "Disco Decade," saw a number of significant cultural changes. The 50th Academy Awards were held in April of this year in Los Angeles, California. Annie Hall won Best Picture, and Star Wars won Best Original Score and a slew of other technical honours, all hosted by Bob Hope. Grease, starring John Travolta and Olivia Newton-John, was released in theatres the same year. In 1978, another significant film, Superman, featuring Christopher Reeve as the Man of Steel, was released in theatres.
In a strange turn of events, Charlie Chaplin's remains were stolen from his resting site in Coster-sur-Vevey, Switzerland, in March 1978. The body was kept for ransom in order to extort Oona Chaplin, Chaplin's widow. The thieves were apprehended in May, and Charlie Chaplin's body was returned to his original resting place, though the grave was clearly reinforced for security reasons.
There were also some significant scientific breakthroughs this year. The dwarf planet Pluto's satellite Charon was found in June. The first "test tube" baby was born in the United Kingdom the following month. The influence of this reproductive technology provided humans an unprecedented ability to manipulate the natural world, and it would have a global impact on millions of lives.
The Camp David Accords between Israel and Egypt were signed at the US presidential retreat in Maryland, marking two significant political milestones. This created the framework for the Egypt-Israel Peace Treaty of 1970, which was a crucial step toward regional peace. In Europe, the newly ratified Spanish Constitution of 1978 gave the Spanish people democratic government again.
In the same year, Polish Cardinal Karol Wojtyla became Pope John Paul II, succeeding Pope John Paul I. Pope John Paul II would serve for a long time, until his death in 2005.
Continue reading to discover more about the events of 1978.

Event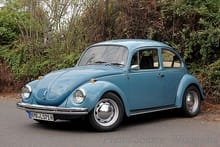 (January 19, 1978)
The final Volkswagen Beetle manufactured in Germany exits VW's Emden facility. In Latin America, beetle production will continue through 2003.
(January 24, 1978)
The nuclear-powered Soviet satellite Kosmos 954 burns up in the atmosphere, dispersing radioactive debris over Canada's Northwest Territories. Only 1% of the total is retrieved.
(March 15, 1978)
The Ethio-Somali War has come to an end when Somalia and Ethiopia signed a cease-fire.
(March 16, 1978)
The Amoco Cadiz tanker ran aground and split in two off the coast of Brittany, France, spilling almost 69 million gallons of light crude oil; it was the world's largest oil spill at the time.
(May 03, 1978)
ARPANET users received what was thought to be the first spam e-mail.
(June 22, 1978)
Pluto's largest moon, Charon, has been discovered.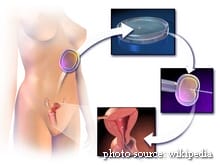 Happy Birthday! (July 25, 1978)
Louise Brown, the world's first "test tube baby," is born.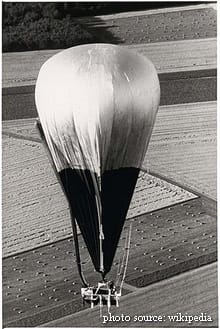 (August 17, 1978)
In Double Eagle II, Ben L. Abruzzo, Maxie Anderson, and Larry Newman conducted the first transatlantic balloon trip.
(August 23, 1978)
Kobe Bryant, one of the NBA's top players in the early twenty-first century, was born in Philadelphia.
(August 26, 1978)
Albino Cardinal Luciani was elected Pope John Paul I, but he died 33 days later of a heart attack.
(September 15, 1978)
Muhammad Ali won his third world heavyweight title after defeating Leon Spinks in a rematch in the Superdome in New Orleans. photo source: wikimedia.org
(October 27, 1978)
On this day in 1978, Egypt's Anwar Sadat and Israel's Menachem Begin were given the Nobel Peace Prize for their efforts in negotiating the Camp David Accords, which led to a peace treaty between their countries. photo source: wikimedia.org
(November 15, 1978)
Margaret Mead, an American anthropologist whose popularity stemmed as much from the force of her personality and her outspokenness as from the quality of her scientific work, died at the age of 76. photo source: wikimedia.org
(November 18, 1978)
On this day in 1978, in Guyana, Jim Jones, the leader of the Peoples Temple religious community that he founded in the 1950s, and over 900 of his followers died in a mass murder-suicide known as the Jonestown massacre. photo source: wikimedia.org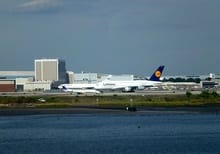 (December 11, 1978)
The Lufthansa heist, as it became known, saw about $6 million in cash and diamonds stolen from the German airline Lufthansa's air cargo building at John F. Kennedy International Airport in New York City; at the time, the Lufthansa robbery was the largest-ever cash crime in the United States. photo source: wikimedia.org