Today in History

JAN
FEB
MAR
APR
MAY
JUN
JUL
AUG
SEP
OCT
NOV
DEC

On May 30, learn about the most interesting events and historical facts that occurred throughout history. The Gregorian calendar's 150th day is May 30th. The Nigerian Eastern Region declared independence from the Republic of Biafa on this day; a thousand British bombers launched a 90-minute bombardment on Cologne, Germany; and Alexander I was crowned King of Greece.
Gemini is the zodiac sign for May 30. Steven Gerrard, a Liverpool and England footballer, and Wynonna Judd, a country singer, both have May 30th birthdays. It's National Mint Julep Day today.

Event
(May 30, 1431)
Joan of Arc was charged with heresy and witchcraft after leading the French army to a historic victory over England at Orléans during the Hundred Years' War, and she was burned at the stake on this day in 1431.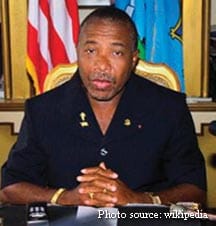 (May 30, 2012)
After being convicted of crimes against humanity and war crimes committed during Sierra Leone's civil war, Charles Taylor, the former president of Liberia, was sentenced to 50 years in jail.
(Died on May 30, 2019)
Jason Marcano, Trinidadian footballer (b. 1983).