Today in History

JAN
FEB
MAR
APR
MAY
JUN
JUL
AUG
SEP
OCT
NOV
DEC

On June 27, learn about the most interesting events and historical facts from across history. In the Gregorian calendar, June 27th is the 178th day of the year. On this day, the first women's magazine, "Ladies' Mercury," is launched in London, Bell Laboratories in NYC performs the first colour TV demo, and the first atomic power station near Moscow in Russia is inaugurated.
Cancer is the zodiac sign for June 27. Khloé Kardashian, Helen Keller, and Ral have famous birthdays. It's National Sunglasses Day today.

Event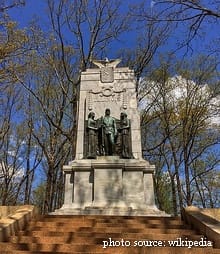 (June 27, 1914)
The Illinois Monument is dedicated at Cheatham Hill, which is today part of the Kennesaw Mountain National Battlefield Park.
(June 27, 1950)
The United States decides to commit soldiers to the Korean War.
(June 27, 1954)
The highly anticipated FIFA World Cup quarterfinal encounter between Hungary and Brazil turns violent, with three players expelled and further fighting continuing after the game.
(June 27, 1954)
The Obninsk Nuclear Power Plant, the Soviet Union's first nuclear power station, is inaugurated in Obninsk, near Moscow.
(June 27, 1977)
France granted Djibouti independence.
(June 27, 2007)
Gordon Brown, a British Labour Party politician, became Prime Minister of the United Kingdom after serving as Chancellor of the Exchequer from 1997 to 2007.
(Died on June 27, 2018)
William McBridge, Australian obstetrician (b. 1927).