Today in History

JAN
FEB
MAR
APR
MAY
JUN
JUL
AUG
SEP
OCT
NOV
DEC

On July 16, learn about the most interesting historical events and facts that occurred throughout history. In the Gregorian calendar, July 16th is the 197th day of the year. On this day, Muhammad begins his Hijra (journey from Mecca to Medina), Martin Luther disputes the Pope's divine prerogative in a debate with theologian John Eck at Pleissenburg Castle, and Hitler orders the invasion of Britain.
The 16th of July falls under the sign of Cancer. Ida B. Wells, Ginger Rogers, and Ali Khamenei all had famous birthdays. It's National Corn Fritter Day today.

Event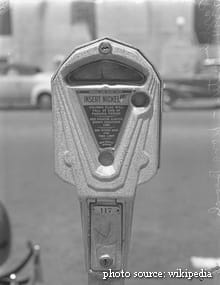 (July 16, 1935)
The first parking metre in the world is put in Oklahoma City.
(July 16, 1945)
On this day in 1945, the United States tested the first atomic bomb at Alamogordo, New Mexico, then dropped atomic bombs on Hiroshima and Nagasaki in Japan the following month, hastening the end of World War II.
(July 16, 1948)
The hijacking of the Miss Macao passenger seaplane, which was operated by a subsidiary of Cathay Pacific Airways, is the first hijacking of a commercial aircraft.
(July 16, 1969)
Apollo 11, the first mission to land humans on the Moon, is launched from Cape Kennedy, Florida's Kennedy Space Center.
(July 16, 1994)
Shoemaker-Levy 9 collides with Jupiter and is destroyed.
(July 16, 2017)
American filmmaker George A. Romero—who was known for his horror films, including Night of the Living Dead (1968), which spawned a series of similar movies—died at age 77.
(Died on July 16, 2021)
Biz Markie, American rapper (b. 1964).