Today in History

JAN
FEB
MAR
APR
MAY
JUN
JUL
AUG
SEP
OCT
NOV
DEC

On July 11, learn about the most interesting historical events and facts that occurred throughout history. In the Gregorian calendar, July 11th is the 192nd day of the year. On this day, Pope Clement VII excommunicates King Henry VIII of England, Franklin D. Roosevelt announces his candidacy for a fourth term as President of the United States, and LeBron James and Brittney Griner win the ESPY Awards for the 20th time.
The 11th of July falls under the sign of Cancer. Giorgio Armani and Caroline Wozniacki have famous birthdays. Today is National Slurpee Day, which means you can get a free slurpee.

Event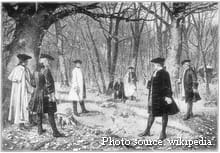 (July 11, 1804)
Aaron Burr challenged his longstanding foe to a duel after being outraged by claimed derogatory remarks made by Alexander Hamilton at a dinner party, and on this day in 1804 he fatally shot Hamilton in Weehawken, New Jersey.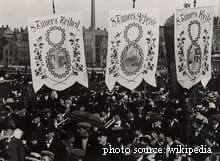 (July 11, 1919)
The eight-hour workday and free Sunday become legal in the Netherlands.
(July 11, 1919)
The Red Army defeats the White Army and creates the Mongolian People's Republic.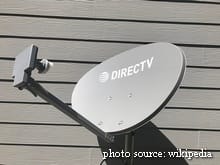 (July 11, 1962)
The first transatlantic satellite television transmission took place.
(July 11, 2015)
Joaqun Guzmán, the boss of the Sinaloa drug cartel in Mexico, escaped from prison via a long subterranean tunnel; a large manhunt ensued, and he was apprehended six months later.
(Died on July 11, 2021)
Charlie Robinson, American actor (b. 1945).