Today in History

JAN
FEB
MAR
APR
MAY
JUN
JUL
AUG
SEP
OCT
NOV
DEC

Learn about the most intriguing events and historical facts that occurred on January 23 throughout history. The Gregorian calendar's twenty-third day is January 23rd. On this day, Madeleine Albright became the first woman to be selected as Secretary of State of the United States, Richard Nixon announced the Vietnam peace treaty, and the Rock and Roll Hall of Fame unveiled its first inductees, including Chuck Berry and James Brown.
Aquarius is the zodiac sign for January 23. Mariska Hargitay, Arjen Robben, and Richard Dean Anderson all have famous birthdays. The 23rd of January is also National Pie Day and World Spay Day.

Event
(January 23, 1849)
Elizabeth Blackwell, an Englishwoman, got her M.D. from Geneva Medical College in New York, making her the first woman physician trained in the United States.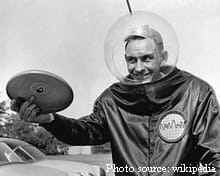 (January 23, 1957)
The rights to American inventor Walter Frederick Morrison's flying disc are sold to the Wham-O toy manufacturer, which later renames it the "Frisbee."
(January 23, 1986)
Little Richard, Chuck Berry, James Brown, Ray Charles, Sam Cooke, Fats Domino, The Everly Brothers, Buddy Holly, Jerry Lee Lewis, and Elvis Presley become the first members of the Rock and Roll Hall of Fame.
(January 23, 1997)
Madeleine Albright, who had previously served as the United States' ambassador to the United Nations, became the first woman to hold the position of Secretary of State under President Bill Clinton on this day in 1997.
(January 23, 1998)
Mozilla is announced by Netscape, with the purpose of making the Communicator code open source.
(January 23, 2018)
The trade war between China and the United States starts when President Donald Trump imposes tariffs on Chinese solar panels and washing machines.
(Died on January 23, 2021)
Larry King, American journalist and talk show host (b. 1933).