Today in History

JAN
FEB
MAR
APR
MAY
JUN
JUL
AUG
SEP
OCT
NOV
DEC

On February 23, learn about the most interesting events and historical facts that occurred throughout history. The Gregorian calendar's fifty-fourth day celebrates the start of the Texas Revolution's Siege of the Alamo (the spark that ignited the Battle of the Alamo) and the discovery of Supernova 1987A, a rare type II supernova in the Large Magellanic Cloud (a dwarf galaxy satellite of the Milky Way).
Pisces is the zodiac sign for February 23. Niecy Nash, Aziz Ansari, and Emily Blunt all have February 23rd birthdays. The 23rd of February is also National Chili Day and International Dog Biscuit Day.

Event
(February 23, 1836)
Mexican General Antonio López de Santa Anna commenced a siege of the Alamo on this day in 1836, during the Texas battle for independence. The Alamo was conquered after 13 days and became a symbol of heroic resistance for Texans.
(February 23, 1905)
Paul P. Harris, a Chicago attorney, created the first Rotary Club.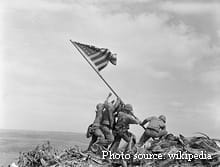 (February 23, 1945)
During World War II, six American servicemen flew the American flag atop Mount Suribachi on the island of Iwo Jima.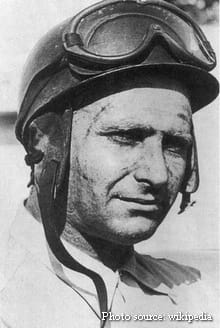 (February 23, 1958)
Five-time Argentina's Juan Manuel Fangio is kidnapped by rebels who are part of the Cuban Revolution, just a day before the Cuban Grand Prix starts. he was freed the next day.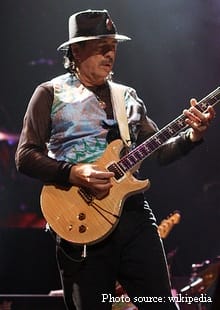 (February 23, 2000)
Carlos Santana, a Mexican-born American artist, tied Michael Jackson's record of eight Grammy Awards with his album Supernatural.
(Died on February 23, 2021)
Ahmed Zaki Yamani, Saudi Arabian politician (b. 1930).