It should come as no surprise that numerous significant cultural events occurred in 1967, particularly in the sphere of music, given the chaotic 1960s. This was the year that The Doors released their debut album, The Doors, which was self-titled. Are You Experienced, the Jimi Hendrix Experience's debut album, was also released. This year, they'd release Axis: Bold As Love, their second album. Pink Floyd released their first album, The Piper at the Gates of Dawn, in another significant debut. The Beatles released their renowned record Sgt. Pepper's Lonely Hearts Club Band, as well as their Magical Mystery Tour, in this year.
A Countess from Hong Kong, Charlie Chaplin's final film, premiered in the United Kingdom. A Fistful of Dollars, starring Clint Eastwood, was released in the United States in 1967. This was the first largely successful "Spaghetti Western," and it helped boost the genre's popularity as well as Clint Eastwood's career. This was the year that Dustin Hoffman's first major role, The Graduate, was released in theatres. Hoffman would be nominated for an Academy Award for the role. The Jungle Book, another Disney animated classic, was released in 1967, and it held special significance because it was Walt Disney's final creation.
In terms of television, 1967 was the year that the BBC2 in the United Kingdom broadcasted the first colour television broadcasts. Our World, the first live, multinational satellite television production, aired in this year. The Beatles' song "All You Need Is Love" made its live debut on the show.
As the American war in Vietnam dragged on, social dissatisfaction in the United States grew as well. When drafted in 1967, the legendary boxer Muhammad Ali refused military service, as many citizens protested the war and the central government's use of conscription into the armed services. While Ali's decision came at a personal cost, he kept his promise and inspired many others to do the same, helping to fuel the anti-war movement in the US.
Continue reading to discover more about the events of 1967.

Event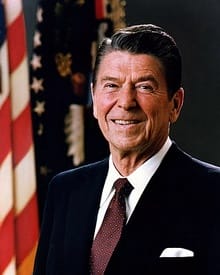 (January 02, 1967)
Ronald Reagan, an American Republican politician and former actor, was sworn in as governor of California. photo source: wikimedia.org
(January 27, 1967)
U.S. astronauts Virgil I. Grissom, Edward H. White, and Roger B. Chaffee died in a fire aboard Apollo 1 during a launch simulation.
(February 27, 1967)
Saint Kitts and Nevis (together with Anguilla) became an independent British overseas territory.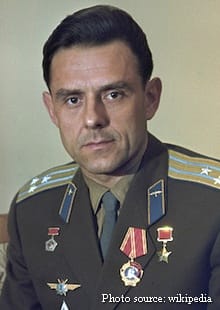 (April 24, 1967)
Vladimir Komarov, a Soviet cosmonaut, became the first person to die in space when his spacecraft became entangled in its parachute during an attempted landing.
(June 05, 1967)
In response to escalating tensions with Egypt, Syria, and Jordan, Israel launched a preemptive air strike and soundly beat those Arab states, capturing the Old City of Jerusalem and the Gaza Strip before a cease-fire was reached.
(June 20, 1967)
Nicole Kidman, an Australian actress recognised for her extensive range and adaptability, as well as her stunning appearance and cool demeanour, was born in Hawaii.
(September 10, 1967)
Gibraltar National Day.
(October 02, 1967)
Thurgood Marshall becomes the first African-American to serve on the Supreme Court of the United States of America after taking his oath of office. photo source: wikimedia.org
(October 20, 1967) Hunters Roger Patterson and Bob Gimlin are said to have videotaped the mythical creature, resulting in the "Patterson footage." photo source: wikimedia.org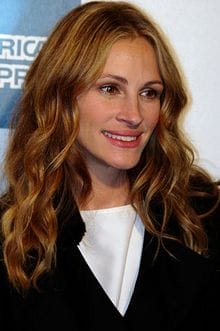 (October 28, 1967)
Julia Roberts, an American actress, was born. Her adept performances in a variety of roles helped her become one of the highest-paid and most-influential actresses in the 1990s and early 2000s. photo source: wikimedia.org
(December 03, 1967)
A transplant team led by Christiaan Barnard at Groote Schuur Hospital in Cape Town, South Africa, performs the first human heart transplant (53-year-old Louis Washkansky). photo source: wikimedia.org
(December 10, 1967)
Otis Redding, an American singer-songwriter and one of the great soul stylists of the 1960s, died in an aeroplane crash. photo source: wikimedia.org
(December 17, 1967)
Prime Minister Harold Holt of Australia goes missing while swimming at Portsea, Victoria, and is assumed drowned. photo source: wikimedia.org