Winston Churchill, the British Prime Minister in 1950, stated that America perched above the world. George Lewis was a key figure in the resurgence of interest in older jazz styles. Internationally acclaimed rock & roll also made its debut this year.
A team of eleven criminals stole more than $2 million on January 17th. The heist took occurred at the Boston Brinks Armored Car depot. Fats, Anthony Pino's nickname, was the mastermind behind the robbery, and he enlisted the help of eleven other individuals. Pino's men invaded the auto depot and stole the designs for the motor vehicle depot's alarm system, which was a one-of-a-kind scheme.
The 11-person group stuffed 14 bags with cash, coins, money orders, and checks. Their arrest happened six years before the statue of limitations for the theft had ended, making the crime almost flawless.
After the Second World War, the pleasure of world peace was forcibly disrupted by the Korean War. On June 25, North Korea, which is backed by the communists, attacked South Korea. The United States of America came to South Korea's rescue under the auspices of the United Nations. The fight lasted three years and was both brutal and exhausting. The Soviets had aided the North in establishing a communist dictatorship, while the US had provided military and financial backing to the South.
On April 6, a train in Brazil crashed off a bridge in a fairly tragic series of circumstances. The Tangua accident claimed the lives of 110 individuals. The bridge's base had been weakened by torrential rains, and there was no warning system in place to stop the train. With the hope of a better future looming towards the end of World War II, most individuals were ready to have a family.
This resulted in a baby boom, which resulted in suburbanization.
Continue reading to discover more about the events of 1950.

Event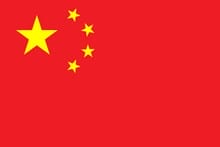 (January 06, 1950)
The People's Republic of China is recognised by the United Kingdom. As a result, the Republic of China has severed diplomatic ties with the United Kingdom. photo source: wikimedia.org
(January 26, 1950)
India became a republic after gaining complete independence from the United Kingdom.
(June 25, 1950)
North Korea launched an offensive across the 38th parallel on this day in 1950, prompting the UN Security Council (without the Soviet delegate) to pass a resolution urging UN members to aid South Korea.
(June 27, 1950)
The United States decides to commit soldiers to the Korean War.
(July 05, 1950)
The Law of Return is passed by the Knesset, granting all Jews the right to immigrate to Israel.
(October 02, 1950) The first Charlie Brown, Snoopy, and friends comic strip by Charles M. Schulz appears. photo source: wikimedia.org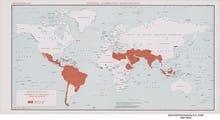 (October 19, 1950)
Iran is the first country in the Point Four Program to accept technical help from the United States. photo source: wikimedia.org