Human life expectancy has improved significantly through the centuries. With the world's population and life expectancy continuing to rise, the number of centenarians is predicted to grow significantly in the twenty-first century.
Supercentenarian
A supercentenarian is a person who has survived to the age of 110 years old. Despite being quite rare, there have only been roughly 54 verified oldest people in recorded history who have lived beyond age 115.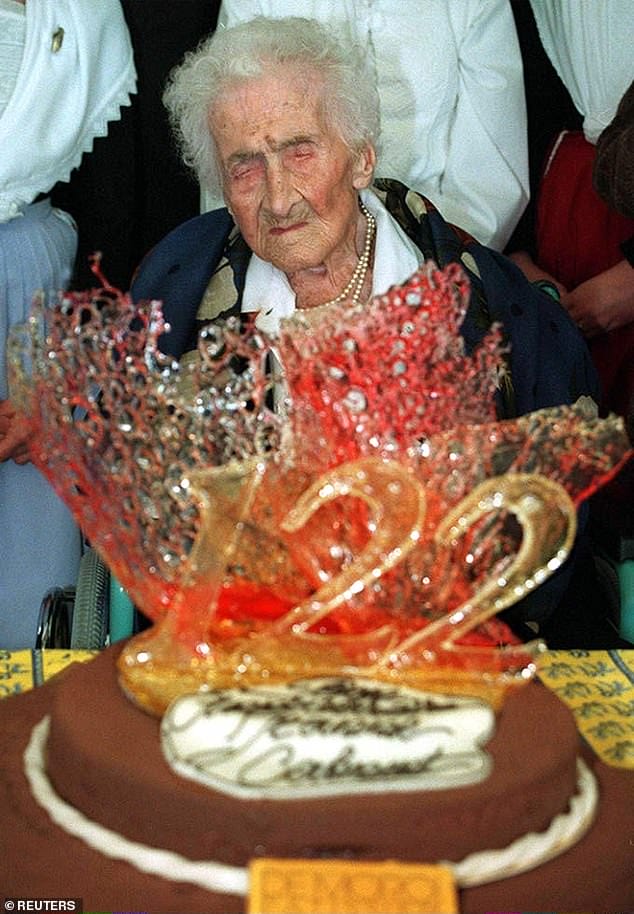 Jeanne Calment (1875–1997)
When it comes to longevity, Jeanne Calment (1875–1997) of France is the oldest person ever. She is the oldest verified Supercentenarian in history, having lived to age 122 years, 164 days.
Did You Know?
Jeanne Calment is the first verified person known to have lived to age 116 years or longer.
Jeanne Calment is the only person verified to have lived to age 120 or beyond.
At the age of 85, she picked up fencing. As of age 100, she is still riding a bicycle. In the span of 114 years, Calment walked alone until she fractured her hip and required hip replacement surgery.
At the age of 111, Jeanne Calment became France's oldest living person in 1986.
At the age of 114, Calment had a brief appearance in the 1990 documentary film Vincent and Me, establishing her as the world's oldest film actress.
When she was 13–14 years old, Calment was the last living person to have met Vincent Van Gogh (a renowned Dutch painter) in 1888.
Jeanne Calment was certified as the "oldest person ever" by the Guinness Book of World Records in October 1995, when she reached the age of 120.
She credited olive oil for her longevity and young beauty, which she rubbed over her skin and poured over all her food.
She underwent recurrent neurophysiological examinations and a CT scan at the age of 118. Her verbal memory and linguistic fluency were found to be comparable to those of people in their eighties and nineties with the same degree of schooling.
Sources:Wikipedia, Wikipedia, Guinness World Records, independent.co.uk, SunJournal.com