Today in History

JAN
FEB
MAR
APR
MAY
JUN
JUL
AUG
SEP
OCT
NOV
DEC

On September 2, learn about the most interesting events and historical facts from across history. The 245th day of the Gregorian calendar is September 2. On this day, the United Kingdom adopted the Gregorian calendar, the Boy Scouts of America earned the first Eagle Scout award, and a fire destroyed 90% of Brazil's National Museum.
Virgo is the zodiac sign for September 2nd. Salma Hayek, Keanu Reeves, and Mark Harmon all have famous birthdays. VJ Day and World Coconut Day are both celebrated on September 2.

Event
(September 02, 1666)
The Great Fire of London began inadvertently on this day in 1666 at the house of the king's baker; it raged for four days and destroyed a huge portion of the city, including Old St. Paul's Cathedral and over 13,000 houses.
Happy Birthday! (September 02, 1839)
Henry George, American economist and author. photo source: wikimedia.org
(September 02, 1948)
The first private citizen to go in space, American teacher Christa Corrigan McAuliffe, was born; along with six other crew members, she perished when the Challenger exploded shortly after liftoff in 1986. photo source: wikimedia.org
(September 02, 1973)
J.R.R. Tolkien, a prolific English author who was best known for the imaginative works The Hobbit (1937) and The Lord of the Rings (1954–55), passed away at the age of 81. photo source: wikimedia.org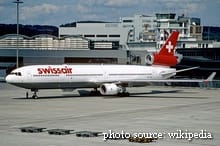 (September 02, 1998)
Swissair Flight 111 crashed off the coast of Nova Scotia, Canada, killing all 229 people on board; it was later revealed that defective cables ignited the plane's combustible insulation.