Today in History

JAN
FEB
MAR
APR
MAY
JUN
JUL
AUG
SEP
OCT
NOV
DEC

On October 9, learn about the most interesting events and historical facts from across history. The Gregorian calendar's 282nd day is October 9th. The National Guard was brought in to calm riots in Chicago over the Chicago Eight on this day, while the Siege of Antwerp during World War II came to an end.
The date of October 9 falls under the sign of Libra. John Lennon and Bella Hadid are two famous people who were born on October 9th. Mysore Dasara and World Post Day are both celebrated today.

Event
(October 09, 1962)
Uganda Independence Day.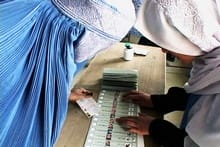 (October 09, 2004)
Voters in Afghanistan chose Hamid Karzai as president for the first time in the country's history, after he served as interim leader following the fall of the Taliban administration in 2001. photo source: wikimedia.org
(October 09, 2012)
Malala Yousafzai, a 15-year-old Pakistani activist and outspoken opponent of the ultraconservative group's ban on girls' education, was shot in the head by a Taliban gunman, although she was able to flee after the attack. photo source: wikimedia.org