Today in History

JAN
FEB
MAR
APR
MAY
JUN
JUL
AUG
SEP
OCT
NOV
DEC

On October 2, learn about the most interesting events and historical facts from across history. The 275th day of the Gregorian calendar is October 2. "The Obedience of a Christian Man" reaffirmed kings' divine privileges, and states considered ratifying the United States Bill of Rights. The Electronic Freedom of Information Act Amendments were signed by President Clinton.
Libra is the zodiac sign for October 2nd. Gandhi, Kelly Ripa, and Sting all had famous birthdays. It's National Name Your Car Day today.

Event
(October 02, 1950) The first Charlie Brown, Snoopy, and friends comic strip by Charles M. Schulz appears. photo source: wikimedia.org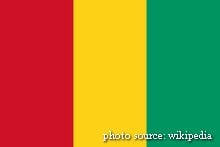 (October 02, 1958)
Guinea Independence Day.
(October 02, 1967)
Thurgood Marshall becomes the first African-American to serve on the Supreme Court of the United States of America after taking his oath of office. photo source: wikimedia.org
(October 02, 2005)
The Pulitzer Prize-winning playwright August Wilson, best known for his cycle of Black American life-themed plays set in different decades of the 20th century, died at age 60.
(October 02, 2017)
Tom Petty, an American singer-songwriter whose roots-oriented guitar rock sprang from the new-wave movement of the late 1970s and produced a string of successful singles and albums, died at the age of 66.