Today in History

JAN
FEB
MAR
APR
MAY
JUN
JUL
AUG
SEP
OCT
NOV
DEC

On November 9, learn about the most interesting events and historical facts from across history. The 313th day of the Gregorian calendar is November 9th. On this day, the United Kingdom abolished capital punishment fully; 22-year-old Soviet Union chess champion Garry Kasparov became the youngest ever World Champion; and Cambodia obtained independence from France.
The ninth of November falls under the sign of Scorpio. Hedy Lamarr and Carl Sagan are two famous people that were born on November 9th. Go to an Art Museum Day is today.

Event
(November 09, 1922)
The Nobel Prize for Physics was awarded to Albert Einstein in 1921 for his explanation of the photoelectric effect; the Nobel committee had postponed the presentation of the 1921 physics prize until 1922. photo source: wikimedia.org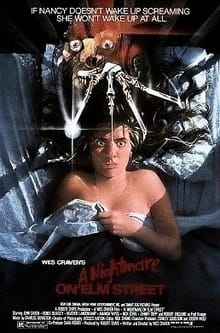 (November 09, 1984)
A Nightmare on Elm Street, directed by Wes Craven, was premiered in American theatres, introducing audiences to the villain Freddy Krueger; film is regarded a horror classic and has spawned a number of sequels. photo source: wikimedia.org
(November 09, 1985)
Garry Kasparov, just 22, beat Anatoly Karpov to become the world's youngest male chess champion. photo source: wikimedia.org
(November 09, 1989)
The Berlin Wall, constructed in 1961 and eventually stretching 28 miles (45 km) to divide the western and eastern sections of Berlin, was officially opened on this day in 1989 by the East German government. photo source: wikimedia.org
(Died on November 09, 2017)
Chuck Mosley, American singer songwriter (b. 1959).