Today in History

JAN
FEB
MAR
APR
MAY
JUN
JUL
AUG
SEP
OCT
NOV
DEC

On May 4, learn about the most interesting events and historical facts from throughout history. The 124th day of the Gregorian calendar, May 4th, commemorates the completion of the Panama Canal by the United States and the Kent State University killings, in which four students were slain by the Ohio National Guard following a Vietnam War protest.
Taurus is the zodiac sign for May 4th. Ana Gasteyer, Will Arnett, Erin Andrews, and Rory McIlroy all have May 4th birthdays. Star Wars Day and World Password Day both fall on May 4th.

Event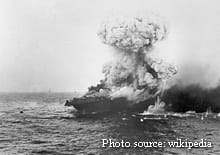 (May 04, 1942)
During World War II, the Battle of the Coral Sea saw US air and naval fleets repel a Japanese invasion force aiming for the strategic Port Moresby, New Guinea.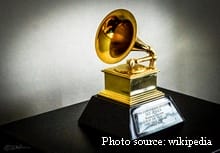 (May 04, 1959)
The first Grammy Awards were given out, with Frank Sinatra, Ella Fitzgerald, and the Kingston Trio among the winners.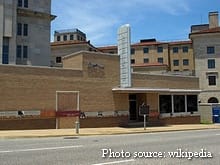 (May 04, 1961)
The first Freedom Ride—a political protest against interstate bus segregation in the South—began when a group of white and black Americans boarded buses destined for New Orleans from Washington, D.C.
(May 04, 1970)
On this day in 1970, the Ohio National Guard opened fire on an anti-Vietnam War demonstration at Kent State University, killing four unarmed students and injuring nine others, further polarising public sentiment against the war.
(May 04, 2000)
Ken Livingstone, a British politician, was elected mayor of London, the first time a candidate for an executive office at any level of government was directly elected by British citizens.
(Died on May 04, 2021)
Nick Kamen, English model, songwriter (b. 1962).