Today in History

JAN
FEB
MAR
APR
MAY
JUN
JUL
AUG
SEP
OCT
NOV
DEC

On March 22, learn about the most interesting events and historical facts that occurred throughout history. The 81st day of the Gregorian calendar is March 22nd, which commemorates the Pilgrims' signing of a peace treaty with Massasoit of the Wampanoags, Illinois becoming the first state to enforce gender equality in the workplace, and the abolition of slavery in Puerto Rico.
The 22nd of March falls under the sign of Aries. James Patterson, Wolf Blitzer, Andrew Lloyd Webber, and Nick Robinson are all born on March 22nd. National Goof Off Day and World Water Day both fall on March 22nd.

Event
(March 22, 1622)
On this day in 1622, Opechancanough, Chief Powhatan's brother and successor as leader of the Powhatan Indian empire, led an attack on the Jamestown Colony, murdering at least 347 colonists and kicking off the Powhatan War.
(March 22, 1908)
Louis L'Amour, an American author well known for his well-researched representations of frontier life in his famous westerns, was born.
(March 22, 1934)
The first Masters Tournament was held in Augusta, Georgia, at the Augusta National Golf Club.
(March 22, 1945)
Egypt, Syria, Lebanon, Iraq, Transjordan (now Jordan), Saudi Arabia, and Yemen founded the Arab League in Cairo, a regional association of Arab governments in the Middle East.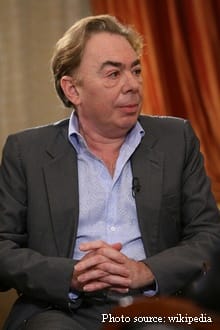 (March 22, 1948)
Andrew Lloyd Webber, an English composer whose works Evita, Jesus Christ Superstar, and The Phantom of the Opera helped rejuvenate British and American musical theatre in the late twentieth century, was born.
(Died on March 22, 2018)
Johan van Hulst, Dutch politician, academic and author, Yad Vashem recipient (b. 1911).