Today in History

JAN
FEB
MAR
APR
MAY
JUN
JUL
AUG
SEP
OCT
NOV
DEC

On March 8, learn about the most interesting events and historical facts from across history. The eighth of March is the Gregorian calendar's sixty-seventh day (sixty-eighth in leap years), and it commemorates Johannes Kepler's discovery of the third law of planetary motion and the opening of the New York Stock Exchange.
Pisces is the zodiac sign for March 8th. Freddie Prince, Jr., James Van Der Beek, Kat Von D, and Benny Blanco are all born on March 8th. International Women's Day, National Day of Unplugging, and National Proofreading Day all fall on March 8th.

Event
(March 08, 1702)
Anne became the last Stuart ruler of Great Britain on this day in 1702, after agreeing to the Act of Settlement of 1701, which named the Hanoverian descendants of King James I as her successors.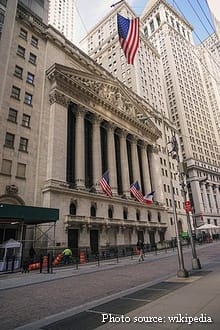 (March 08, 1817)
The New York Stock Exchange was formally established, and it quickly grew to become one of the world's most important platforms for securities and other exchange-traded products.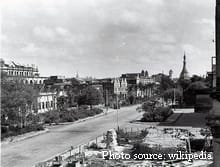 (March 08, 1942)
During World War II, Japanese troops occupied Rangoon, Burma (Yangon, Myanmar).
(March 08, 1999)
Joe DiMaggio, an American baseball player who was one of the best all-around players in the game's history, passed away.
(March 08, 2014)
Malaysia Airlines Flight 370 vanished during a flight from Kuala Lumpur to Beijing, sparking a large search effort that was finally called off in early 2017.
(Died on March 08, 2020)
Max von Sydow, Swedish actor (b. 1929).