Today in History

JAN
FEB
MAR
APR
MAY
JUN
JUL
AUG
SEP
OCT
NOV
DEC

On March 7, learn about the most interesting events and historical facts from across history. The Gregorian calendar's sixty-sixth day (sixty-seventh in leap years) celebrates the anniversary of Bloody Sunday, when a group of 600 civil rights protesters in Selma, Alabama were brutally beaten by state and municipal police.
Pisces is the zodiac sign for March 7th. Wanda Sykes, Jenna Fischer, and Laura Prepon all have March 7th birthdays. National Be Heard Day and National Cereal Day both fall on March 7th.

Event
(March 07, 1875)
Maurice Ravel was born in Ciboure, France, and is known for his musical artistry and purity of form and style.
(March 07, 1876)
A patent is issued to Alexander Graham Bell for an invention he labels the "telephone."
(March 07, 1952)
Viv Richards, the best batsman of his generation and nicknamed "Master Blaster," was born in Antigua.
(March 07, 1965)
On this day in 1965, state troopers attacked American civil rights demonstrators with nightsticks and tear gas as they sought to cross a bridge in Selma, Alabama, on their way to the state capitol in Montgomery.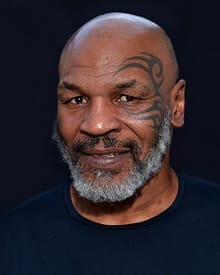 (March 07, 1987)
When Mike Tyson defeated James Smith in 12 rounds, he became the youngest heavyweight to win the World Boxing Association (WBA) title belt.
(March 07, 1999)
Stanley Kubrick, the legendary American filmmaker and writer whose films are known for their chilly, formal visual style, precise attention to detail, and distant, often sardonic pessimism, died in England.
(March 07, 2010)
Kathryn Bigelow, an American director, became the first woman to win an Academy Award for best director for her work on The Hurt Locker (2008).
(Died on March 07, 2017)
Lynne Stewart, American attorney and activist (b. 1939).