Today in History

JAN
FEB
MAR
APR
MAY
JUN
JUL
AUG
SEP
OCT
NOV
DEC

On June 24, learn about the most interesting events and historical facts that have occurred throughout history. In the Gregorian calendar, June 24th is the 175th day of the year. On this day, Pablo Picasso's first exhibition opens in Paris, capital penalty is deemed unconstitutional in New York, and Julia Gillard becomes Australia's first female Prime Minister.
Cancer is the zodiac sign for June 24. Lionel Messi, Mindy Kaling, Chuck Taylor, David Alaba, and JJ Redick all have famous birthdays. Today is the feast day of Saint-Jean-Baptiste.

Event
(June 24, 1604)
Samuel de Champlain discovers the mouth of the Saint John River, which later becomes the site of Reversing Falls and the modern-day city of Saint John, New Brunswick, Canada.
(June 24, 1812)
On this day in 1812, French Emperor Napoleon, who had massed his soldiers in Poland in the spring to scare Russian Tsar Alexander I, began an ill-fated invasion of Russia with 600,000 troops from his Grand Army.
(June 24, 1916)
Mary Pickford signs the first million-dollar contract for a female cinema star.
(June 24, 1918)
From Montreal to Toronto, Canada's first airmail service was established.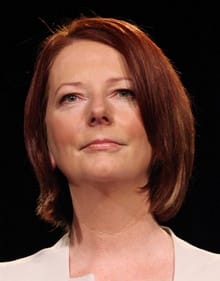 (June 24, 2010)
Julia Gillard, an Australian politician, was sworn in as the country's first female prime minister.
(Died on June 24, 2021)
Benigno Aquino III, 15th President of the Philippines (b. 1960).