Today in History

JAN
FEB
MAR
APR
MAY
JUN
JUL
AUG
SEP
OCT
NOV
DEC

On June 23, learn about the most interesting events and historical facts that have occurred throughout history. In the Gregorian calendar, June 23rd is the 174th day of the year. On this day, the Icelandic Parliament becomes the world's oldest parliament, the first contraceptive pill becomes available for purchase in the United States, and the first extraterrestrial message is transmitted into space from Earth.
Cancer is the zodiac sign for June 23. Zinedine Zidane, Anna Akhmatova, Randy Jackson, and Jesse White all had famous birthdays. It's National Hydration Day today.

Event
(June 23, 1314)
The Battle of Bannockburn began on this day in 1314, a pivotal battle in Scottish history in which the Scots overcame the English, reclaimed their independence, and crowned Robert the Bruce as Robert I.
(June 23, 1994)
At Kennedy Space Center, NASA's Space Station Processing Facility, a new state-of-the-art manufacturing facility for the International Space Station, formally opens.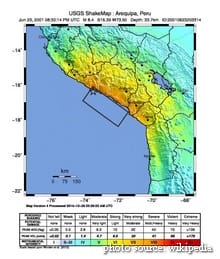 (June 23, 2001)
The southern Peru 8.4 Mw earthquake shakes the Peruvian coast with a maximum Mercalli intensity of VIII (Severe). At least 74 people were killed and 2,687 were injured when a catastrophic tsunami ensued.
(June 23, 2016)
The United Kingdom opted to leave the European Union in a referendum, with 51.9 percent in favour of the withdrawal ("Brexit") and 48.1 percent against it; it was the first time a country has decided to leave the organisation.
(June 23, 2018)
Twelve youngsters and an assistant coach from a Thai soccer team are stranded in a flooded cave, necessitating an 18-day rescue mission.
(Died on June 23, 2021)
John McAfee, British-American computer programmer and businessman, founded McAfee (b. 1945).