Today in History

JAN
FEB
MAR
APR
MAY
JUN
JUL
AUG
SEP
OCT
NOV
DEC

On June 4, learn about the most interesting events and historical facts from across history. In the Gregorian calendar, June 4th is the 155th day of the year. The United States Congress passes the 19th Amendment, granting women the right to vote, while Laura E. Richards, Maude H. Elliott, and Florence Hall receive the first Pulitzer Prizes.
Gemini is the zodiac sign for June 4th. Angelina Jolie, Vince Camuto, and T.J. Miller all have famous birthdays. It's National Cheese Day, as well as National Hug Your Cat Day, today.

Event
(June 04, 1896)

Henry Ford completes his first gasoline-powered automobile, the Ford Quadricycle, and gives it a successful test run.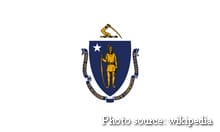 (June 04, 1912)

Massachusetts is the first state in the US to enact a minimum wage law.
(June 04, 1917)

The first Pulitzer Prizes are given out: Laura E. Richards, Maude H. Elliott, and Florence Hall are awarded the first Pulitzer Prizes for biography (for Julia Ward Howe). For his work With Americans of Past and Present Days, Jean Jules Jusserand won the first Pulitzer Prize in history. Herbert B. Swope is awarded the first Pulitzer Prize in journalism for his work for the New York World.
(June 04, 1940)
The departure of Allied forces trapped at Dunkirk, France, was completed on this day during World War II, following a tremendous rescue effort that involved civilian boats; more than 300,000 soldiers were saved.
(June 04, 1975)
Angelina Jolie, an American actress famous for her sex appeal and edginess, as well as her humanitarian activities, was born.
(Died on June 04, 2021)
Clarence Williams III, American actor (b. 1939).