Today in History

JAN
FEB
MAR
APR
MAY
JUN
JUL
AUG
SEP
OCT
NOV
DEC

Learn about the most intriguing events and historical facts that occurred on July 30 throughout history. The 211th day of the Gregorian calendar is July 30th. Christopher Columbus landed off the coast of Honduras in the year 1502. The USS Indianapolis was torpedoed by a Japanese submarine in 1945. The House Judiciary Committee voted to impeach President Richard Nixon in 1974.
Leo is the zodiac sign for July 30. On this day, Emily Bronte, Lisa Kudrow, and Hillary Swank were born. National Cheesecake Day, International Friendship Day, and National Dance Day are all observed on this day.

Event
(July 30, 762 AD)
Baghdad (Iraq's capital) is established.
(July 30, 1932)
Disney's Silly Symphonies animation Flowers and Trees was released in theatres on July 30, 1932. It was the first commercially released full-color three-strip Technicolor film. As a result, the picture won the inaugural Academy Award for Best Cartoon Short Subject. photo source: wikipedia.org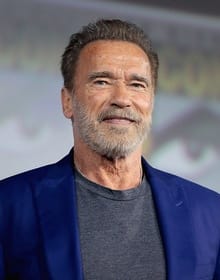 Happy Birthday! (July 30, 1947)
Arnold Schwarzenegger, Austrian-American politician, bodybuilder, and actor who served as California's 38th governor. photo source: wikimedia.org
Happy Birthday! (July 30, 1947)
Françoise Barré-Sinoussi, French virologist and biologist, Nobel Prize laureate. photo source: wikimedia.org
(July 30, 1966)
After extra time, England beats West Germany to win the 1966 FIFA World Cup at Wembley Stadium. photo source: wikipedia.org
(July 30, 1971)
David Scott and James Irwin, piloting the Apollo Lunar Module Falcon, successfully land on the Moon's surface on Apollo 15, bringing the first Lunar Rover with them. photo source: wikipedia.org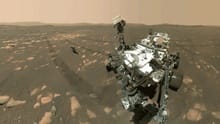 (July 30, 2020)
The rover Perseverance and the small robotic, coaxial helicopter Ingenuity were launched from Cape Canaveral Space Force Station as part of NASA's Mars 2020 mission, which was launched on an Atlas V rocket. photo source: wikimedia.org