Today in History

JAN
FEB
MAR
APR
MAY
JUN
JUL
AUG
SEP
OCT
NOV
DEC

Learn about the most intriguing events and historical facts that occurred on July 22nd throughout history. The Gregorian calendar's 203rd day is July 22nd. Wiley Post completed his round-the-world flight in 1933. Astronomers at the University of Arizona announced in 2000 that they had identified a 17th moon orbiting Jupiter. The final report of the September 11 Commission was released in 2004.
Cancer is the zodiac sign for July 22nd. On July 22nd, Alex Trebek, David Spade, and Selena Gomez were born. On this day, National Parents' Day and National Hammock Day are observed.

Event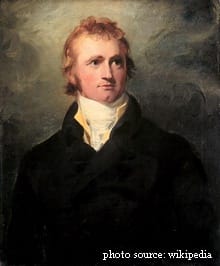 (July 22, 1793)
Alexander Mackenzie reaches the Pacific Ocean, becoming the first known human to cross North America from coast to coast.
(July 22, 1933)
Wiley Post arrives to Floyd Bennett Field in New York City after completing the world's first solo flight in seven days, eighteen hours, and forty-nine minutes.
(July 22, 1977)
Deng Xiaoping returned to power on this day in 1977 after the Chinese Communist Party reinstated all of his old senior appointments, including vice-premier, after he fell out of favour during the Cultural Revolution (1966–76).
(July 22, 1992)
Pablo Escobar, a Colombian drug trafficker, escaped from police custody as he was about to be transferred from La Catedral, a lavish prison he had built, to a more secure institution; he remained a fugitive until December 1993, when he was killed in a gunfight with police.
(Died on July 22, 2018)
Frank Havens, American canoeist (b. 1924).
(July 22, 2019)
Chandrayaan 2, the second lunar exploration project created by the Indian Space Research Organisation following Chandrayaan 1, is launched by a GSLV Mark III M1 from the Satish Dhawan Space Centre. It is comprised of a lunar orbiter, the Vikram lander, and the Pragyan lunar rover.