Today in History

JAN
FEB
MAR
APR
MAY
JUN
JUL
AUG
SEP
OCT
NOV
DEC

Learn about the most intriguing events and historical facts that occurred on January 25 throughout history. The twenty-fifth day of the Gregorian calendar is January 25th. Idi Amin took power as President of Uganda, John F. Kennedy gave the nation's first live television news conference, and the first Emmy Awards were presented at the Hollywood Athletic Club on this day.
Aquarius is the zodiac sign for January 25. Alicia Keys, Robert Burns, and Virginia Woolf all had famous birthdays. National Irish Coffee Day and National Opposite Day both fall on January 25th.

Event
(January 25, 1945)
Grand Rapids, Michigan, became the first city in the United States to add fluoride to its water supply in order to prevent tooth decay.
(January 25, 1947)
The first electronic game is invented when Thomas Goldsmith Jr. submits a patent for a "Cathode Ray Tube Amusement Device."
(January 25, 1949)
The first Emmy Awards were given out; there were only six categories and nominated shows could only be from the Los Angeles area.
(January 25, 1961)
President John F. Kennedy holds the first live presidential television news conference in Washington, D.C.
(January 25, 1980)
Mother Teresa has been awarded the Bharat Ratna, India's highest civilian honour.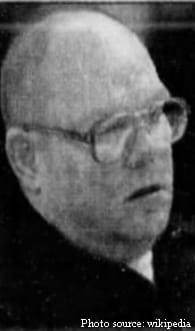 (January 25, 1996)
Billy Bailey is the last person in the United States to be hanged.
(Died on January 25, 2018)
Neagu Djuvara, Romanian historian, essayist, philosopher, journalist, novelist and diplomat (b. 1916).