Today in History

JAN
FEB
MAR
APR
MAY
JUN
JUL
AUG
SEP
OCT
NOV
DEC

On December 15, learn about the most interesting events and historical facts that occurred throughout history. The 349th day of the Gregorian calendar is December 15. On this day, Pope Sergius I was elected, the United States Bill of Rights was signed into law, and the Chernobyl Nuclear Power Plant's third reactor was turned off.
Sagittarius rules the 15th of December. Adam Brody, Charlie Cox, and Keylor Navas all have famous birthdays. National Cad Herders Day, National Cupcake Day, and National Wreaths Across America Day all fall on December 15.

Event
(December 15, 1939) At Loew's Grand Theatre in Atlanta, Georgia, the premiere of Gone with the Wind (the highest inflation-adjusted grossing film) takes place. photo source: wikimedia.org
(December 15, 1997) Janet Rosenberg Jagan was elected President of Guyana, making her the first female president in South America and the country's first white president. photo source: wikimedia.org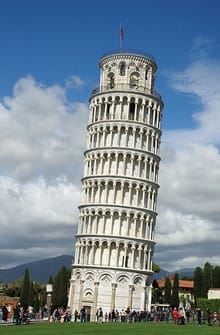 (December 15, 2001)
The Leaning Tower of Pisa has reopened after 11 years and a total of $27,000,000 in stabilisation efforts, but the tower's famed slant remains unchanged. photo source: wikimedia.org
(December 15, 2011) The Iraq War came to an end when the US stated that its mission in the country was complete. photo source: wikimedia.org
(Died on December 15, 2020)
Saufatu Sopoanga, Tuvaluan politician, 8th Prime Minister of Tuvalu (b. 1952).