Today in History

JAN
FEB
MAR
APR
MAY
JUN
JUL
AUG
SEP
OCT
NOV
DEC

On April 19, learn about the most interesting historical events and facts that occurred throughout history. The 109th day of the Gregorian calendar is April 19th, which commemorates Grace Kelly's marriage to Prince Rainier of Monaco and the launch of Salyut 1, the first space station.
The date of April 19 falls under the sign of Aries. Ashley Judd, James Franco, Kate Hudson, Hayden Christensen, and Maria Sharapova are all born on April 19th. National Garlic Day and National High Five Day are both celebrated on April 19th.

Event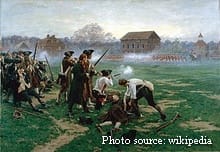 (April 19, 1775)
The American Revolution began on this day in 1775 with the Battles of Lexington and Concord, and was a campaign to gain independence for 13 British colonies in North America (with support from France, Spain, and the Netherlands).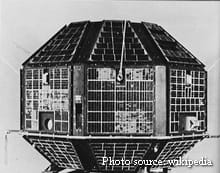 (April 19, 1975)
Aryabhata, India's first unmanned Earth satellite, was launched by a Russian-made rocket from the Soviet Union.
(April 19, 1993)
Some 80 members of the millennialist Branch Davidian religious organisation died in a fire at their property outside Waco, Texas, after a 51-day siege with US federal agents.
(April 19, 1995)
A truck bomb nearly demolished the Alfred P. Murrah Federal Building in Oklahoma City, killing 168 people and injuring more than 500 others in what was the greatest act of terrorism in US history at the time.
(April 19, 2005)
Cardinal Joseph Ratzinger was elected to succeed Pope John Paul II, who had died just two weeks before, and was given the name Benedict XVI.
(Died on April 19, 2021)
Jim Steinman, American composer, lyricist (b. 1947).