The year began on a stern note for Iran, with the European Union imposing an oil embargo in an attempt to get Iran to abandon its nuclear weapons programme and stop enriching uranium. Iran took vengeance over a month later, warning six European countries, including Italy, the Netherlands, France, Spain, Portugal, and Greece, through their ambassadors, that they would be cut off from Iranian oil. In other strange news, at least 73 people were killed at a soccer match in Port Said, Egypt, after followers of two opposing clubs got into a brawl. In Russia, on the other hand, Vladimir Putin was re-elected president with a landslide majority of 64 percent, giving him a third term in power.
In more sombre news, a US soldier went on a killing spree in Afghanistan, killing 17 civilians, including nine children, in a door-to-door attack. Sgt. Robert Bales was found guilty and charged with 17 counts of intentional homicide two weeks later. Syria had a wonderful day on March 21 when Bashar al-Assad, the Syrian President at the time, agreed to a cease-fire after months of civil war. On August 2, over five months later, Kofi Annan resigned as the UN's special envoy to Syria. He cited the Syrian government's refusal to adopt a United Nations-backed peace plan. As a result, the rebels increased their aggression, causing discord among the Security Council.
On May 1st, the first anniversary of Osama bin Laden's death, US President Barack Obama paid an unexpected visit to Afghanistan, where he signed an agreement with Afghan President Hamid Karzai, stating that Afghanistan would receive development assistance from the US for the next ten years following the troop withdrawal. Five days later, Francois Hollande became France's first socialist president since Francois Mitterrand stepped down in 1995.
Whitney Houston, one of the world's finest singers, was discovered dead in a hotel bathtub at the age of 48, taking a heavy toll on pop culture. Other celebrities that died in 2012 include Phyllis Diller, Andy Williams, Andy Griffith, and Dick Clark, to name a few.
Continue reading to discover more about the events of 2012.

Event
(January 19, 2012)
The US authorities shut down Megaupload, a prominent file-sharing computer service, after numerous people connected to the site, including founder Kim Dotcom (Kim Schmitz), were charged with breaking anti-piracy laws.
(February 11, 2012)
Whitney Houston, an American rhythm-and-blues singer who rose to fame as a pop sensation in the 1980s and was recognised for her soaring vocals, died at the age of 48.
(March 03, 2012)
Ralph McQuarrie, an American conceptual artist who worked on a number of great films, most notably assisting in the creation of Darth Vader's appearance in the Star Wars franchise, died in Berkeley, California.
(March 13, 2012)
The oldest and longest continuously published English-language general print encyclopaedia, Encyclopdia Britannica, Inc., announced that it was ceasing publishing of its print version.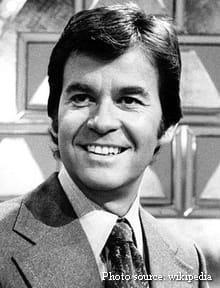 (April 18, 2012)
Dick Clark, the longtime host of American Bandstand (1957–87) and a television personality and businessman, died in California.
(May 08, 2012)
Maurice Sendak, an American artist best known for his illustrated children's books, passed away in Connecticut.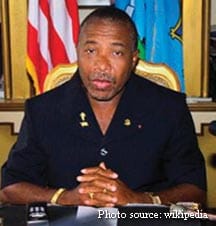 (May 30, 2012)
After being convicted of crimes against humanity and war crimes committed during Sierra Leone's civil war, Charles Taylor, the former president of Liberia, was sentenced to 50 years in jail.
(June 05, 2012)
Ray Bradbury, the author of the dystopian classic Fahrenheit 451, passed away at the age of 91.
(June 17, 2012)
Rodney King, an African American construction worker whose videotaped beating by white Los Angeles Police Department officers in March 1991 provoked violent race riots (and the officers' subsequent handling by the courts), was found dead in his swimming pool in California.
(July 04, 2012)
Scientists at CERN's Large Hadron Collider stated that they had discovered an intriguing signal, which they believe to be a Higgs boson.
(July 23, 2012)
Sally Ride, the first American woman to travel in space, passed away at the age of 61.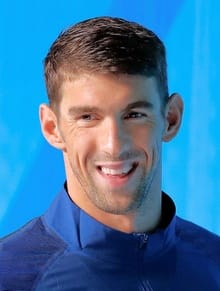 (July 31, 2012)
Michael Phelps surpasses Larisa Latynina's 1964 record for most Olympic medals won. Phelps holds the record for the most Olympic gold medals (23), the most individual gold medals (13), and the most gold medals in a single Olympics (8, in Beijing 2008). photo source: wikimedia.org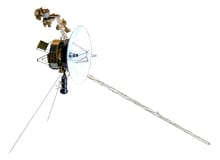 (August 25, 2012)
The Voyager 1 spacecraft becomes the first man-made object to enter interstellar space. photo source: wikimedia.org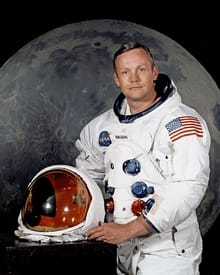 (August 25, 2012)
Neil Armstrong, the first man to walk on the Moon, died at the age of 82. He was an American astronaut and aeronautical engineer. photo source: wikimedia.org
(September 03, 2012)
Colombian cocaine trafficker Griselda Blanco, regarded as the "Godmother of Cocaine" and a key figure in the Miami drug scene in the 1970s and early 1980s, was fatally shot in Medelln, Colombia.
(October 09, 2012)
Malala Yousafzai, a 15-year-old Pakistani activist and outspoken opponent of the ultraconservative group's ban on girls' education, was shot in the head by a Taliban gunman, although she was able to flee after the attack. photo source: wikimedia.org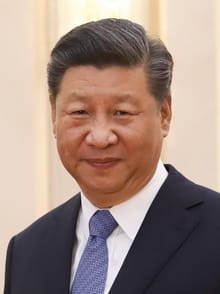 (November 15, 2012)
The Communist Party of China elects Xi Jinping as General Secretary, and a new seven-member Politburo Standing Committee is formed. photo source: wikimedia.org
(November 28, 2012)
The Hobbit: An Unexpected Journey, directed by Peter Jackson and the first in a planned trilogy of films based on J.R.R. Tolkien's book, had its global premiere in New Zealand. photo source: wikimedia.org
(December 12, 2012)
Kwangmyngsong-3 Unit 2 was North Korea's first successful satellite launch.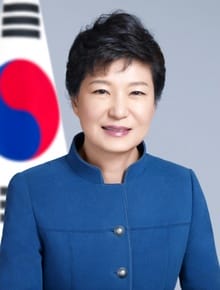 (December 19, 2012)
Park Geun-Hye was South Korea's first female president when she was elected in 2012 and inaugurated in the following year. However, she was ousted from office in 2017 as the country's first democratically elected president. photo source: wikimedia.org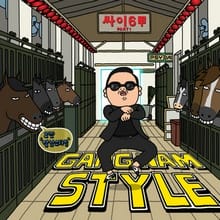 (December 21, 2012)
The music video for PSY's hilarious pop song Gangnam Style has become the first video on YouTube to reach one billion views. photo source: wikimedia.org